Say goodbye to X-Fi as Creative rolls in its new series - Sound Core3D
Shifting to a four DSP "quad-core" processing arrangement.
Published Sep 2, 2011 3:38 PM CDT
|
Updated Tue, Nov 3 2020 12:31 PM CST
1 minute & 39 seconds read time
Creative are back in the limelight once again today after previously announcing both the ZEN X-Fi3 Bluetooth Touch MP3 player and Sound Blaster Recon3D. The company has also rolled out a new line of PCI-Express sound cards that, while impressive by design, may bring on a bit of a sad panda face for some due to the obvious end of the X-Fi generation for good after its over half decade presence since August 2005.
The new line-up is called Sound Core3D and it has one major difference to the X-Fi family of cards. Where X-Fi used high-performance native audio processing (through hardware) by making use of the processors on the card such as the CA20K series, the focus is now on the set of DSPs (digital signal processors) resident on the Core3D; there being four of these that give it a "quad-core" moniker, but this is not in the sense of there being four actual processing cores. These four DSPs are also not necessarily hardware-accelerated, but due to the presence of four of them, they work together in order to produce the best overall audio output.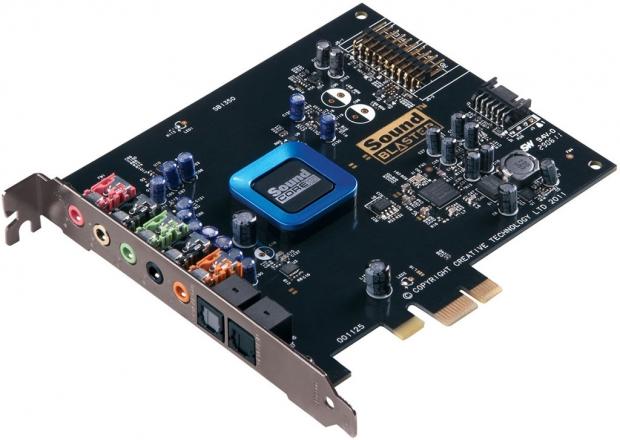 So far there are three models making up the new lineup; the base model Sound Blaster Sound Core3D, the Sound Blaster Recon3D Fatal1ty Professional and the Sound Blaster Recon3D Fatal1ty Champion. The base model is easy to spot without the inclusion of a fancy EMI shield. It sticks to a simple PCI-E audio processor that is void of most of the RISC processor components of the CA20K series audio processors. It gives common HDA front-panel output connectivity, Fatal1ty Champion front-panel IO capability and a regular batch of 7.1 channel analog jacks that reside next to a pair of TOSLINK digital input and output connectors.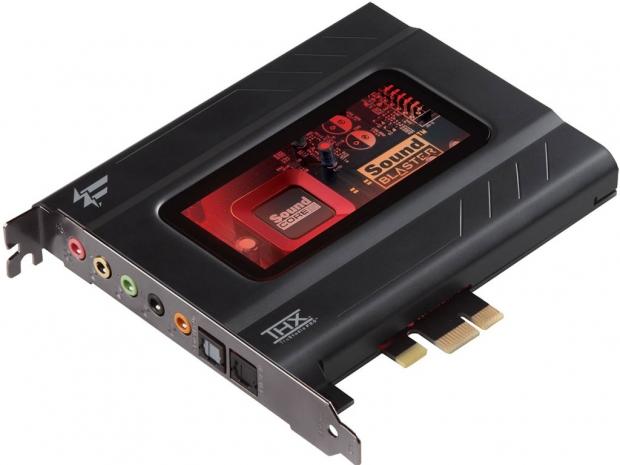 As for the Recon3D Fatal1ty Professional, this one gets the full EMI shield treatment over the entire PCB, as well as red LED lighting and a polycarbonate window for additional bling. Bundled with the card, Creative includes a beam microphone that helps further improve the embedded, new feature on these Core3D cards known as CrystalVoice technology. The cream of the crop model in the Recon3D Fatal1ty Champion is basically the Recon3D Fatal1ty Professional, but with the inclusion of a fancy front panel bay that can fit into either a 5.25" or 3.5" drive-bay and provides additional connectivity such as headphone out, volume control and DSP control.
Related Tags