Sony's HMZ-T1 OLED 3DTV headset, otherwise known as "shut up and take my money, Sony"
Sony tease wearable 3DTV in the form of the Sony HMZ-T1.

Published Thu, Sep 1 2011 9:57 PM CDT
|
Updated Tue, Nov 3 2020 12:31 PM CST
Sony has shown off their new 720p OLED 3DTV with 5.1 virtual surround is the equivalent of a 150-inch screen and costs $US800. The thing comes in at under 500g and you put it on your head and wear it like the coolest person on the Earth. It's selling point is obviously gamers, movie lovers and all-out geeks like myself and I'm sure, half or more of our readers. The eye-sized display appears to be roughly 150-inches and because there are two distinct displays (one for each eye) there is no crosstalk and therefore, no need for active shutter glasses.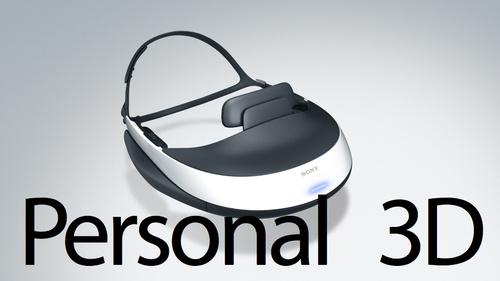 All I can say is I want one of these and I want them now, shut up and take my money, Sony.
Related Tags