Sony intros prototype Android-based Walkman
Sony shows off prototype Android-based Walkman.

Published Wed, Aug 31 2011 9:41 PM CDT
|
Updated Tue, Nov 3 2020 12:31 PM CST
Sony is trying to push music players in a new direction with the introduction of a prototype, Android-based Walkman. The new Walkman prototype is designed "for music lovers by music lovers," said engineer Shinichiro Torii in an interview at the IFA electronics show. The new Walkman does have a few tricks up its sleeves, unlike normal Walkman's where they only played music, the new Android-based Walkman has the ability to run thousands of Android applications from the Android Market.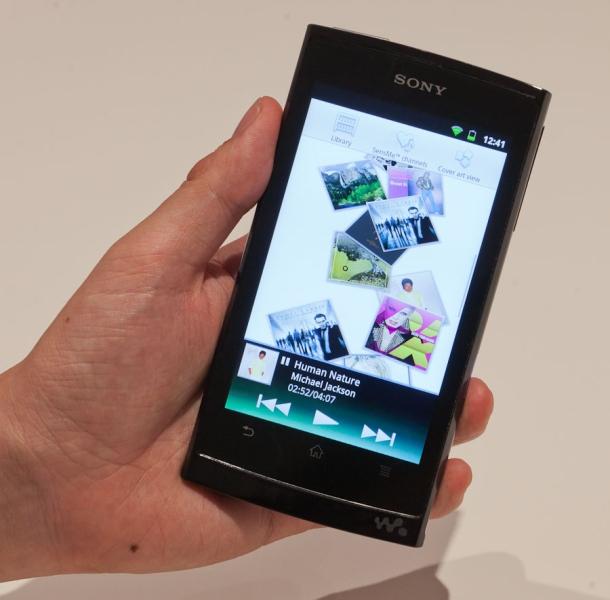 This new ability pushes into line with Apple's iPod Touch which has the ability to run apps, as well as the large market of smartphones which run Android or iOS. The prototype has been dubbed Walkman Mobile Entertainment Player (for now).
General manager of digital music player product planning (what a job title!), Toshimichi Nagashima says:
This is our first try to make convergence between Android products and our own technology," said Toshimichi Nagashima, general manager of digital music player product planning, but more appear likely in the future. After reviewing the customers' acceptance, we'll decide how to expand this kind of product. We have some confidence for this product. We may expand this kind of product in the future after getting some feedback.
The aim of Sony's game is to target music lovers and I think with what we've seen, this is true. Sony's music-specific features are below:
A dedicated W.Button on the side of the device that gives immediate access to music controls, even if the phone is locked.
A W.Music app to manage music on the device. It lets people select music from their catalogs by looking at the library, tapping on album-cover icons, or picking a mood such as energetic, emotional, dance, relaxed, or extreme. Sony's SenseMe technology scans songs and classifies them. The app also can show lyrics if people upload text files, and tapping on the lyrics will skip to that section of a song.
The device has the S-Master MX suite of technology for improving audio quality. It can reduce noise, clarify bass and stereo, restore high-frequency sound that was lost during compression, and improve audio quality when using the device's external speakers.
It can tap into Music Unlimited, Sony's cloud-based music service that has more than 10 million tracks. Subscriptions for the service cost $4 per month for basic and $10 per month for premium.
Unique among Walkman devices, the Android-powered model can show graphical visualizations that accompany the music.
Related Tags