Razer goes viral, 'PC gaming is not dead', must've seen the Battlefield 3 footage
Razer says "PC gaming is not dead"

Published Tue, Aug 23 2011 12:00 AM CDT
|
Updated Tue, Nov 3 2020 12:31 PM CST
Razer is really stomping their foot on the the console versus PC argument with a viral site saying PC gaming is not dead. I'm loving it, they shout out about "shoddy ports", "closed systems", and they state there is something "terribly wrong with gaming today." "Lack of innovation" is a key point, which I love. Razer push on the open system of PC gaming and that there are more than 300,000,000 PC gamers worldwide, which is much more than all of the console-based gamers combined.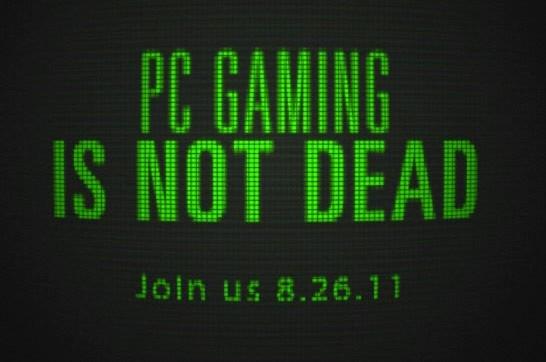 On the 26th of August, Razer claim they will "remind the world that PC gaming is not dead." The 26th of August can not come soon enough!
Related Tags