Apple's next "absolutely different" product rumored, could we see something revolutionary, magic, again?
Apple's next "absolutely different" product, what could it be?

Published Mon, Aug 22 2011 10:00 PM CDT
|
Updated Tue, Nov 3 2020 12:31 PM CST
Think back before the iPod, could you have imagined how much it would change the industry? What about the iPhone? Could you have predicted that? Well, Makorakara, a Japanese site has published a rumor on what the next "absolutely different" Apple product could be. The rumor contains no detail at all, but here it is: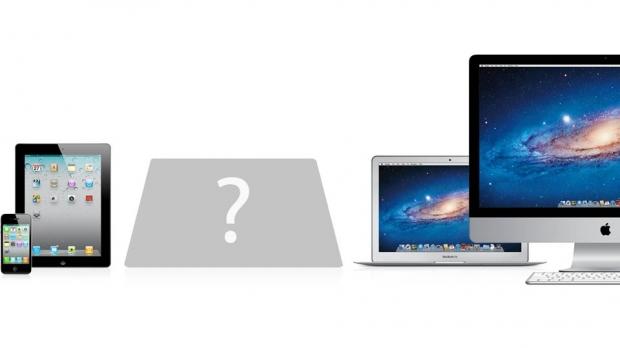 According to anonymous source in Asian supplier company, Apple seems to be preparing project to release new Mac line-up which is absolutely different from current products until end of this year.

Though this source does not told in detail, this new Mac line seems to be clearly different products from current ones, so new product name could be given.
Now, they say it's a new "Mac line", and if it were up to my "expertise", I would be guessing a touchscreen Mac? Or maybe a touchscreen MacBook? But, personally... if I was in control of this, here is my idea - let me know what you think:
A new, touchscreen, next-gen MacBook line with a detachable screen. So you could put the notebook on the desk and use it as a normal notebook, or you could use it as a touchscreen and use the keyboard for just typing with the screen being used for gestures, games, whatever. Now, the part I want/would make (if it were up to me) would be a detachable screen. This screen could be used as a touchscreen (iPad) and would allow the MacBook to have a screen plugged into it.
It would work especially now as most people have 23-inch or larger screens and especially for people who use the high-end MacBook Pro lines with photoshop and video editing, would allow a touchscreen to the side (disconnected from the Mac) and then allow a 23, 27 or 30-inch screen to be plugged in and used.
Imagine having your entire PC, portable, with a monitor that can be detached and stored away. So then you could just attach a screen to your notebook and just have a thin machine with a keyboard and everything else built-in and when required, you could just plug a screen up to the Thunderbolt I/O and off you go. When travelling, you'd pack your screen and it turns into a normal notebook.
Apple have the power to do this and I don't know why to this day, we haven't seen a proper implementation of a screen that can be disconnected or unplugged.
Related Tags