Intel's "Cedar Trail" Atom platform delayed due to DX issues
Now looking at a November release with somewhat crippled 'DX9' driver...
Published Aug 22, 2011 10:36 AM CDT
|
Updated Tue, Nov 3 2020 12:31 PM CST
Late last week news hit the web that Intel was pushing back its new netbook platform, Cedar Trail-M from a September release to November, with the reason given that the platform had encountered some graphics driver hiccups resulting in a failure to meet Windows 7 certification.
Fast forward to the other side of the weekend and we're now finding out that there's unsurprisingly more to it than that. Where it was initially thought to be just some video decoding issues holding them back, it's actually a different, more alarming element of the driver that Intel can't rustle out at this time, one directly relating to DX9 (not a typo).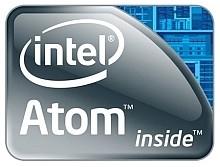 The story goes that while the graphics core in Cedar Trail is based around DX10.1, Intel wasn't going to have supporting DX10.1 drivers ready in time for the platform's launch as it was, so that's where (what was supposedly) easier to build DX9 drivers came into play, to give a working base for the launch until such time as Intel can produce the DX10.1 drivers.
The more recently surfaced issue that has delayed the platform further is that Intel has been struggling to even get 32-bit DX9 drivers certified for it, let alone 64-bit ones which apparently now won't see light of day until sometime near the end of the year. Meaning, if you want a nice new Cedar Trial Atom machine in November upon its release, you'll be confined to a 32-bit OS until a month or more later.
Related Tags