The ongoing bitch-slapping between Valve and EA has resulted in (what my opinion will be) the biggest FPS title of the year being blacklisted from Steam; Battlefield 3. EA have decided to launch Origin, their own digital distribution service and ditch Steam in favor of it.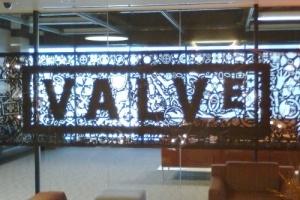 Valve boss, and leader of the resistance of releasing Half Life 3, has sais that [in response to EA pulling a bunch of games from Steam":
I don't think Valve can pick just one thing and think that the issue would go away if we fixed that," he said, noting that it was Valve's responsibility to prove that EA stands to gain by having its games on Steam. "We have to prove we are creating value on an ongoing basis, whether it's to EA or Ubisoft or whoever. We want EA's games on Steam and we have to show them that's a smart thing to do.

I think at the end of the day we're going to prove to EA they have happier customers, a higher quality service, and will make more money if they have their titles on Steam. It's our duty to demonstrate that to them. We don't have a natural right to publish their games.
The only way I can see this going is, Battlefield 3 is a big enough game to play outside of Steam. Especially if you're like me where your entire library of games from the past few years resides in Steam-only purchases, then BF3 is enough to make you use Origin.
But, there are also legions of fans who just refuse to play EA's hardball, and won't purchase Battlefield 3, or use Origin.
I think Valve and EA are both big enough players in the market to co-exist and they need to work this out before every other publisher thinks it's OK to create their own digital distribution service and pull out of Steam in this fashion.
Valve could just create another set of rules for EA, or overhaul their entire method of dealing with corporations like EA. In the famous words of Rob Schneider "you can do it!"