Borderlands 2 details, includes splitscreen online, re-worked UI, more
Borderlands 2 details from GamesCom 2011!

Published Sun, Aug 21 2011 9:30 PM CDT
|
Updated Tue, Nov 3 2020 12:31 PM CST
GamesCom 2011 - News is flowing through for Borderlands 2 and it's sounding like its coming along well. Details from the Borderlands 2 livestream are that it includes (new in the sequel); Splitscreen online, trading items with others in a "reasonable way".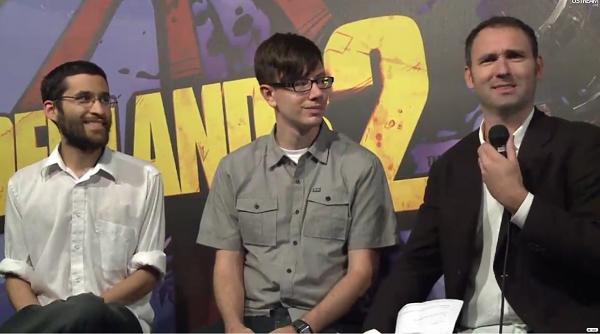 The UI has been "nearly entirely reworked. The splitscreen skill tree is way better". There are also now "no problems with eligibility for multiplayer". Gearbox are aiming for more diversity in the environments and there will be a new game+ mode.
Gearbox also talked of "refined" vehicle controls, inclusive of power-sliding and "independent suspension", Randy Pitchford also teased they might try to support Halo-style point and go controls and direct steering, he says "as a gamer, I want both."
Related Tags