One of the big features ASUS was pushing when it launched the Eee Pad Transformer TF101 not long ago is its durable, scratch-resistant, super tough glass. The screen is actually made out of chemically strengthened "Corning Gorilla Glass" that helps protect it from all the bumps and scratches tablets are prone to get.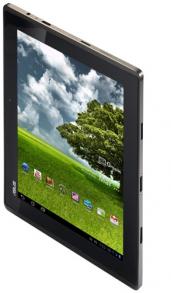 A video has just been uploaded to YouTube from ASUS which really puts it to the test, with the ultimate goal being to see how much it can withstand before it reaches breaking point.
Normally the thought of rubbing car keys, coins or wood screws all over one of your shiny gadgets would have you cringing pretty quickly, but as you'll see in the video above, in the case of the ASUS Transformer TF101, all the aforementioned talk about the screen isn't just marketing and it really is quite the durable, protective piece of equipment.......... within reason of course (refer to the end of the video).