eVGA gives GTX 560 Ti owners a bit of love with new back plate accessory
A bit late to the party, but at $20 why not..
Published Tue, Aug 16 2011 10:28 AM CDT
|
Updated Tue, Nov 3 2020 12:31 PM CST
eVGA has just made available for purchase via their website a new back plate specifically suited to owners of reference GTX 560 Ti graphics cards.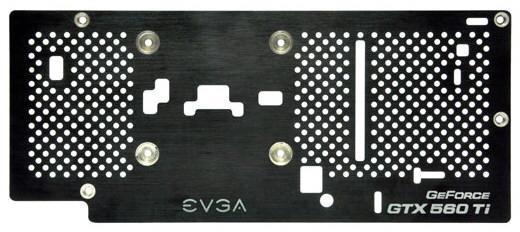 Made of brushed metal, the back plate is designed to reinforce the PCB in order to reduce bending, while also speeding up heat dissipation. At the same time, it would indeed give an improved look of the card inside a windowed case, hiding all those solder points on the PCB.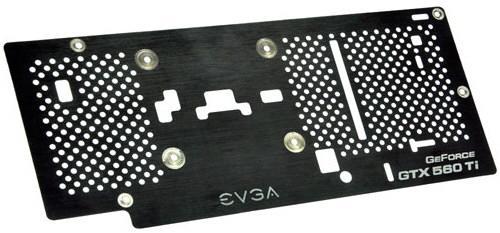 While this accessory is a little late to the party, the GTX 560 Ti was quite the popular attraction in NVIDIA's lineup at launch thanks to the aggressive performance/price ratio and a bit of a physical facelift along with a method to try for slightly higher clock rates should be of interest to some folks, especially considering this will only set you back $20 US.
Related Tags