StarCraft II demo morphs into the Starter Edition, removes restrictions
StarCraft II Demo has been upgraded, now Starter Edition.

Published Thu, Aug 4 2011 11:20 PM CDT
|
Updated Wed, Mar 10 2021 1:19 PM CST
Blizzard has changed their StarCraft 2 demo and morphed it into the StarCraft II: Starter Edition. The new demo has been revamped and removes the time restrictions that plagued the original demo which means you can play the same missions over and over again if you wish. Multiplayer is there in some form, with the new Starter Edition capable of using the StarCraft II AI and allows you to take on the Skynet-like AI in a quarter of the full games maps.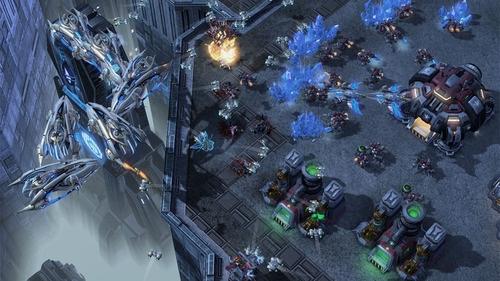 A detailed run down of what is included in the new Starter Edition:
The first four missions of the StarCraft II: Wings of Liberty single-player campaign, including Mar Sara 1-3 and the choice to embark on Tychus's first mission or Dr. Hansen's first mission.
The first two Challenges: Tactical Command and Covert Ops.
Access to the Terran race in Custom Games and Single-Player vs. AI.
Access to the following custom maps (map selection may rotate over time):
Xel'Naga Caverns
Shattered Temple
Discord IV
High Orbit
Related Tags