First look at Henry Cavill as Superman, Kal-El's new Kryptonian threads shown off
Superman's new suit shown off for new Zack Snyder-directed Superman Man of Steel movie.

Published Thu, Aug 4 2011 7:39 PM CDT
|
Updated Tue, Nov 3 2020 12:31 PM CST
The first look at the new Superman suit is now available and I must say as a loving, adoring Superman fan that I'm quite excited. This is my Star Wars, my Star Trek. Superman is being rebooted under the helm and help of Christopher Nolan (of the Batman reboot and Inception fame) and directed by Zack Snyder of 300 and Watchmen fame. Henry Cavill plays Superman and photos have been making their way to the Internet for weeks now, but WB decided to get out ahead of time to show off the suit instead of a leaked smartphone shot or similar.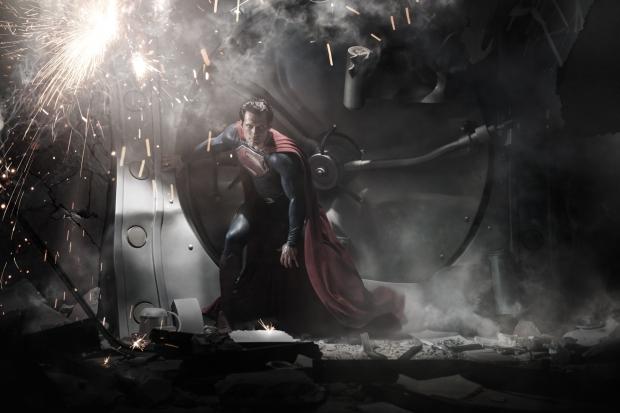 As you can see, it has a very Batman/Spiderman reboot feel, very "techie" and out-of-this-world, so they've nailed the Kryptonian feel of it. How do I think Henry looks? Right now, he definitely looks like the Man of Steel, rather than the Boy of Steel that Brandon Routh gave in Superman Returns. I really can't wait to see the direction this movie takes, I just hope Snyder uses practical flying rigs and not 90% CGI flying scenes like we saw in Returns.
Also, this is where our new Image system comes in handy, slide your cursor over the image for a high-resolution shot. It's 1.2MB and should give your eyeballs a bit of a work out. Enjoy!
Related Tags