NVIDIA looking to improve multi-monitor support in next-gen 600 series?
NVIDIA Surround? Apparently they've something even better up their sleeves.
Published Aug 2, 2011 10:18 AM CDT
|
Updated Tue, Nov 3 2020 12:31 PM CST
1 minute & 1 second read time
As many of us know, the next big move we're waiting for from NVIDIA since Fermi came about is the release of its next-generation 600 series cards, dubbed Kepler. As the days roll on following a somewhat uneventful past 8 months or so in the VGA market, it's looking pretty certain that Kepler should come about around the start of 2012.
Kepler will be one of the first products to use TSMC's new 28nm process (with them getting a warmup session on some mobile 28nm GPU parts initially). Of course, it's safe to assume there will be a number of additional features on tap from NVIDIA with these next-gen cards, one of which looks to be in the way of better multi-monitor support.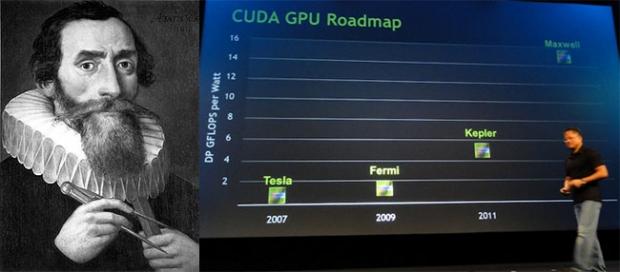 As reported via the source link below, NVIDIA is apparently taking serious notice of the clear success that is Eyefinity with so many folks jumping aboard and making use of 3-screen gaming bliss since its inception.
Of course, NVIDIA has already had "NVIDIA Surround" as a form of multi-monitor technology out on the market with select existing 500 series models, but many folks who've jumped ship to ship will be quick to tell you the red teams implementation is generally a better arragement, both in setup and function.
What this latest tid bit of news indicates is that NVIDIA is planning to vastly improve the multi-monitor capabilities in its next generation of cards, in what is becoming a setup more and more people are looking to these days in the world of glorious 2560x1600 IPS panels.
Related Tags