Mirror's Edge sequel to be Frostbite 2-powered
Frostbite 2 to power Mirror's Edge sequel.

Published Mon, Aug 1 2011 8:57 PM CDT
|
Updated Tue, Nov 3 2020 12:31 PM CST
Three years ago, Mirror's Edge arrived and created a new way of seeing the gaming world through parkour. EA have recently announced a sequel was currently being worked on. But according to CVG, the Official PlayStation Magazine now has a scoop that should start creating buzz for the new Mirror's Edge title: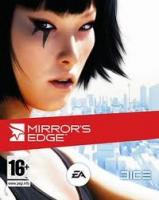 OPM is now reporting on insider whispers which add more credence to the idea of Faith hop, skip and jumping onto Battlefield 3's stunning engine.

"The Frostbite 2 engine will pave the way for Mirror's Edge to make a free-running return," says the mag, much to our delight.
Frostbite 2 is responsible for the gorgeous graphics you've seen in Battlefield 3 demos and alpha videos. I truly look forward to see what DICE can pull off with Frostbite 2 and Mirror's Edge!
Related Tags