Google+ hits 20 million users, took only three weeks
Google+ hits 20 million users, three weeks to achieve milestone.

Published Mon, Jul 25 2011 10:35 PM CDT
|
Updated Tue, Nov 3 2020 12:31 PM CST
Google+ are hitting some great milestones every week it seems, with digital marketing monitor comScore Inc. estimating that Google had more than 20 million unique visitors since it opened its doors on June 28. Google of course has a long road ahead of them if they want to catch up to the footsteps of Facebook, with more than 750 million active users [according to their own statistics].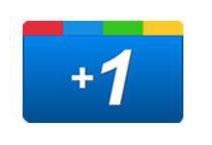 But, the king is never king forever. MySpace was one the "in-thing" and is now a faint memory in the ever-changing world of social networking. Google+ still remains an invite-only arena which would seem to stop its growth but it seems that the limited access is causing it to help its marketing and people want to be included in the exclusive Google+ network.
I'm currently selling invites for $500 a piece if interested, sarcasm of course.
Related Tags