Obama to address nation regarding Debt Ceiling, possibility of being impeached also
President Obama to address the Nation at 9PM.

Published Mon, Jul 25 2011 8:00 PM CDT
|
Updated Tue, Nov 3 2020 12:31 PM CST
President Obama has scheduled a last-minute speech to address the nation regarding the hoopla of the debt ceiling and the potential of a U.S. default. The speech comes after Republicans and Democrats failed to strike a "grand bargain" that would have raised the debt ceiling and avoided the US defaulting and losing its AAA credit rating, Obama is set to adress the nation beginning at 9:00PM ET.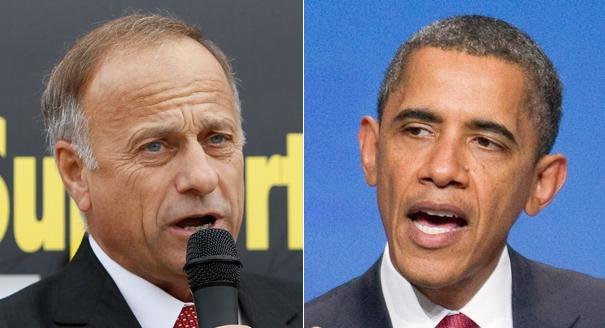 Obama's speech will be followed by a response from U.S. Speaker of the House John Boehner (R-OH). The speech will be live streamed from whitehouse.gov, click the link to watch it live.
As for the impeachment Rep. Steve King (R-Iowa) said yesterday that Obama "would be impeached" if the nation defaults. He posted on Twitter "STOP talking about default, the 1st dime of each $1 of revenue services debt. Obama would be impeached if he blocked debt payments. C C & B!" What is C C & B? It is "Cut, Cap and Balance" a plan that would introduce a constitutional amendment to require a balanced budget.
Rep. Tim Scott (R-S.C.) said earlier in the month it would be "an impeachable offense" for Obama to raise the debt ceiling without congressional approval.
Related Tags