Fake Apple Store found in China, yes, an entire FAKE STORE
Apple Store in China, completely fake.

Published Wed, Jul 20 2011 10:03 PM CDT
|
Updated Tue, Nov 3 2020 12:31 PM CST
They seriously can't be doing this for the LOLs, but a 27-year-old blogger "BirdAbroad" has posted on his blog about an Apple Store he found in China. It looks liked an Apple store, the winding staircase with a sitting area upstairs, employees wearing the blue t-shirts with the clunky Apple name tag around their necks. But this Apple store in Kunming is actually a complete rip-off. As BirdAbroad says "China warps your mind into believing anything is possible". He says that it is the best rip off store they've ever seen, but some things were out of place. The stairs were poorly made, walls were not painted properly.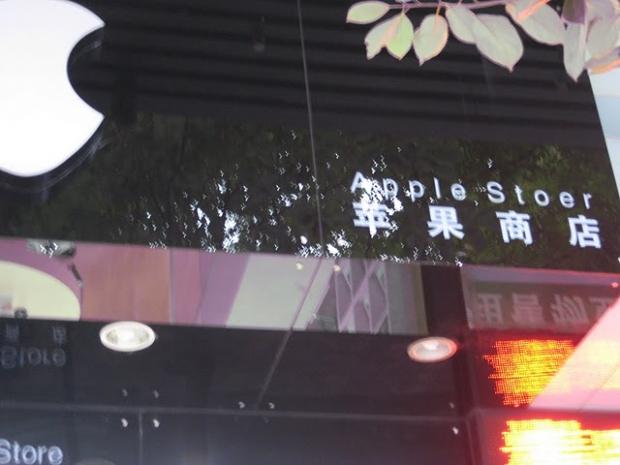 Even the sign itself, Apple never displays "Apple Store" on its signs, it just displays the gloriously delicious looking fruit symbol. The name tags on the staff did not actually list a name, just "staff" and an Apple logo. The funniest thing about this all is the employees actually think they're working directly for Apple. As the blogger took photos, multiple salespeople and security guys (plain clothed) outside came in and told him to stop. It was not allowed. Why wasn't it allowed? Their boss told them so. He did tell them that he was an American Apple employee visiting China checking out the local stores, this was the golden ticket.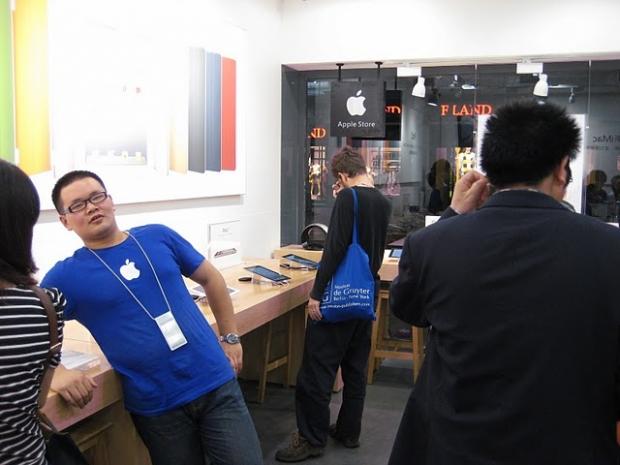 Related Tags