More overclocking friendly A8-3870 APU coming from AMD
with unlocked BClk, scheduled for Q4 release.
Published Tue, Jul 19 2011 9:18 AM CDT
|
Updated Tue, Nov 3 2020 12:31 PM CST
While we've seen some highly impressive overclocking results as it is from the current top dog in the new Llano lineup from AMD, the A8-3850, word today has it that AMD is planning to launch a new APU with even more power and overclocking headroom on tap - this being the A8-3870.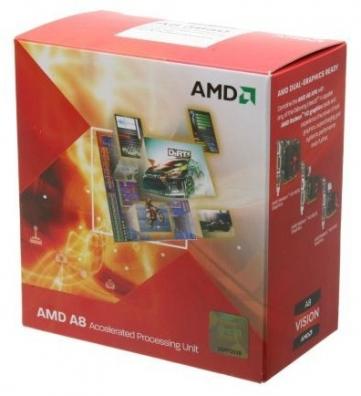 The new chip will sport an unlocked base clock (bCLK) multiplier for easier overclocking straight up. It comes out of the box with a 3.1GHz clock speed, four x86-64 cores and dual channel DDR3-1866MHz memory controller, while the GPU runs a 600MHz core clock with 400 stream processors, making up the built-in DX11 compliant Radeon HD 6550D graphics.
Leaked product cycle slides posted over at DonanimHaber indicate that AMD plans to release the unlocked A8-3870 APU sometime during Q4 this year.
Related Tags