Windows 8 to be compatible with Xbox 360 games?
Xbox 360 games to be compatible with Windows 8?

Published Tue, Jul 12 2011 8:07 PM CDT
|
Updated Tue, Nov 3 2020 12:31 PM CST
I was going to post this yesterday but the sources for this news were not what I would deem trustworthy. The news has popped up again that Microsoft might be including Xbox 360 compatibility in Windows 8. This would mean that anyone who purchases Windows 8 (and has a minimum requirement in hardware) should be capable of running Xbox 360 games! This is obviously a very, very bold move by Microsoft and if true, could really shake up the entire gaming industry.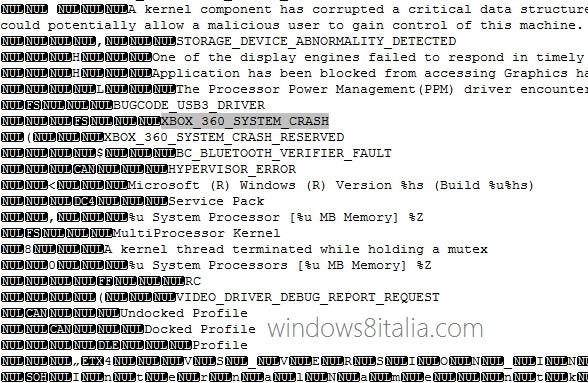 As you can see from the above picture, in the Windows 8 source code is a line with "XBOX360_SYSTEM_CRASH", gee, I wonder what that could be for. If you look at the source (Engadget) and its comments, most people don't understand why this would be beneficial. Well, let's look at it this way. Microsoft have 400 million Windows 7 licenses out in the wild, 50 million plus Xbox 360 users and hundreds of millions of other customers who may not yet be on either platform.
The biggest thing to remember, is Microsoft are set to launch a next-generation console, if they do so by holiday season 2012 it would be a huge coup for them. The way I see it is, they could market by holiday season this year, until the launch of Windows 8 that Xbox 360 games will be compatible. It'll drum up unimaginable business and amazing PR for them. Once it launches, they could announce the next-gen Xbox at E3 2012 and release in holiday season later that year.
Microsoft could allow the next-gen Xbox to be a standalone, non-backward compatible console and allow a Windows 8-based machine (which let's face it, there'll be a hundred million before the end of 2012) to play previous-gen Xbox 360 games.
The thing is, it could very well work. It would piss Sony and Nintendo off, but isn't that what Microsoft did with the original Xbox?
Related Tags