AMD to beat NVIDIA to 28nm GPUs
AMD to beat NVIDIA to 28nm GPUs?

Published Wed, Jul 6 2011 11:00 PM CDT
|
Updated Tue, Nov 3 2020 12:31 PM CST
Charlie from SemiAccurate has written an article on Kepler which is NVIDIA's upcoming 28nm-based flagship GPU. If one were to believe the article, it would look like AMD is going to beat NVIDIA to the holy grail of 28nm-based GPUs. Charlie reckons that AMD taped out Southern Islands in February whilst NVIDIA didn't tape out Kepler until June.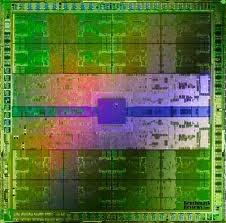 He then estimates that a delay of around seven to eight months between tape out and launch, which should throw AMD's cards into our hands in around two months whilst NVIDIA's cards won't get their green on until February of next year "at the earliest." Another thing to throw into the ring of speculation is Kepler's processing resources. Charlie wrote a separate piece that Southern Islands is more or less a play-it-safe shrink of the Cayman-based design that powers the Radeon HD 6900 series whilst Kepler is a new architecture that has substantially more processing resources than Fermi.
If this is true, we might see a repeat of the entire Radeon HD 5000 series punching the Fermi-based GeForce 400-series in the nuts, Cartman style.
Related Tags