Skype 5.2 released for Mac, includes group screen sharing and video calls
Skype 5.2 makes its way to Mac, includes group screen sharing, video calls.

Published Wed, Jul 6 2011 11:00 AM CDT
|
Updated Tue, Nov 3 2020 12:31 PM CST
Just after the magical release of Skype 5.5 for Windows which included deep Facebook integration (why do I feel dirty saying that?), they've just launched their new solution for Apple. Skype 5.2 for Mac is now available and seems to be much better equipped than the 5.1 version that was released back in November of 2010. The new video is not only capable of group video calls (which was available in the November beta) but also share their screens during that call.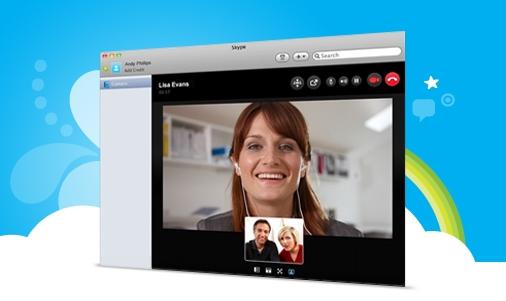 Screen sharing is already available for free on a one-to-one Skype call, but the new ability to share documents, photos, presentations and whatever else you choose with multiple people in a single session really makes the product shine. The downfall? To take advantage of the group video calling and screen sharing function, one or more call participants must have a Skype Premium subscription.
These subscriptions cost between $4.49 and $8.99 per month, with a day pass available for $4.99 if you only use it every now and again. The call control bar now includes video when you multi-task during a video call, this allows you to still see the person you're Skyping as well as being able to hang up or mute the conversation when you're engaged in a different program. Skype have also made it easier to find your most active conversations under "Recents" which is found in the sidebar and they've also added a "History" section where users can see those who are not as active.
Skype also updated their Android-based app last week which now supports video calls over 3G and WiFi and Facebook is set to launch a Skype-powered in-browser video chat product shortly.
Related Tags