Google Prizes hits beta, get paid real money!
Google intros Prizes, make real money for helping out!

Published Tue, Jul 5 2011 3:02 AM CDT
|
Updated Tue, Nov 3 2020 12:31 PM CST
Google have quietly launched Prizes, a social-based site where users can post a task or question, offer a prize and allow others to join in and suggest something or help them out and in return, earn real money. The contest creator will receive their work that they had asked for and in return the winner will take home real money. Prizes takes your Twitter or Facebook accounts and signs you up for prize-winning, user-created contests.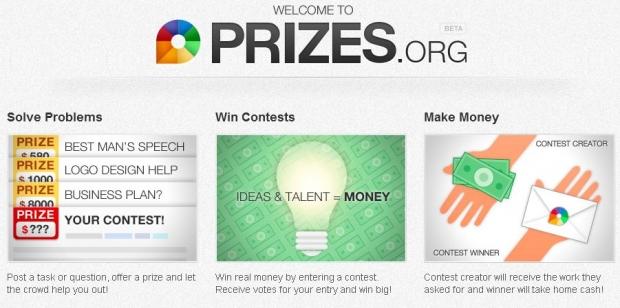 For example I've just signed up and someone is asking "Plan my romantic honeymoon in Italy" and is offering $50 for the suggestion. People would either suggest something for their honeymoon, or vote for someone else's suggestion. Whichever suggestion gets the most votes and ultimately wins, walks away with a cool $50. Another is "Plan a hassle-free trip for me and my 1 year old". They're going on their first plane flight and it's close to 13 hours non-stop, so you can imagine the $10 on offer is well worth it for them and their young 14 month-old baby girl.
Related Tags