Sony not giving up, says 'Virtual Reality is coming back'
Sony to bring back Virtual Reality gaming?

Published Wed, Jun 29 2011 9:05 PM CDT
|
Updated Tue, Nov 3 2020 12:31 PM CST
Sony is currently hyping the return of virtual reality devices for gaming during an interview the upcoming b.tween 3D event, claiming that virtual reality could be the future of 3D content. Sony's Mike Hocking says "Another thing that's coming back which I'm very excited is the notion of virtual reality. You can see that we can now get back to where we really wanted to get with virtual reality in the 80's."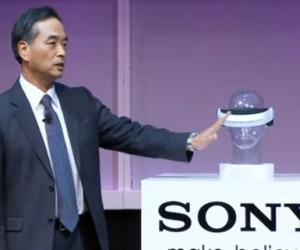 We've now got the power to do it, we've got the screen resolution to do it, we've got the processing power to update fast enough so we can have very immersive experiences on head-mounted displays in gaming in the not too distant future. Being in a virtual world where I can see my virtual hands or a virtual gun with all the things we can do in the gaming world is going to be absolutely amazing.
I'm looking forward to seeing how this pans out!
Related Tags