NVIDIA gives gaming notebooks a good kick in the pants with GTX580M
Taking mobile graphics performance to a whole new level.
Published Jun 28, 2011 9:32 AM CDT
|
Updated Tue, Nov 3 2020 12:31 PM CST
1 minute & 9 seconds read time
If you're in the market for an outrageously fast notebook for gaming and the current top dog choices of mobile GPUs from both the green and red teams weren't impressive enough to meet your expectations, hold onto your seats folks, for notebooks equipped with a new GPU weapon are on the immediate horizon thanks to the launch of NVIDIA's new mobile GPU today; the GTX 580M.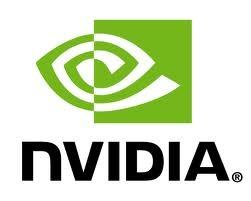 With previous GTX-500M series GPUs not up to par in the performance stakes with the previous gen GTX-480M, this new model from NVIDIA comes much welcomed and looks to boast some very impressive performance, well overshading the aforementioned 480M.
Specs wise, the GPU runs at a clock speed of 1240MHz and a memory clock of up to 1500MHz. It houses 384 CUDA cores and up to 2GB of 256-bit 96GB/s GDDR5 memory.
Furthermore, the new GPU sports several improvements in efficiency over the previous generation offerings, giving more performance per watt while maintaining optimal battery longetivity.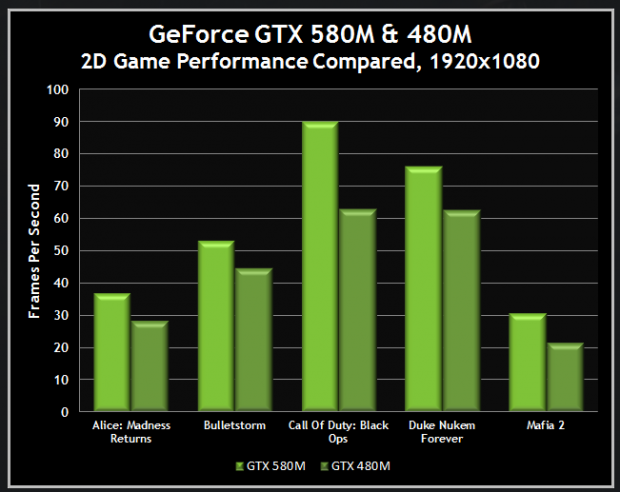 Quickly following the official launch just a short while ago, GeForce.com has published an article on its site directly looking at the GTX-580M's performance characteristics vs. lower end GTX-500M series GPUs and the GTX-480M, of which you can quickly get a fair idea from the chart above in a range of game titles.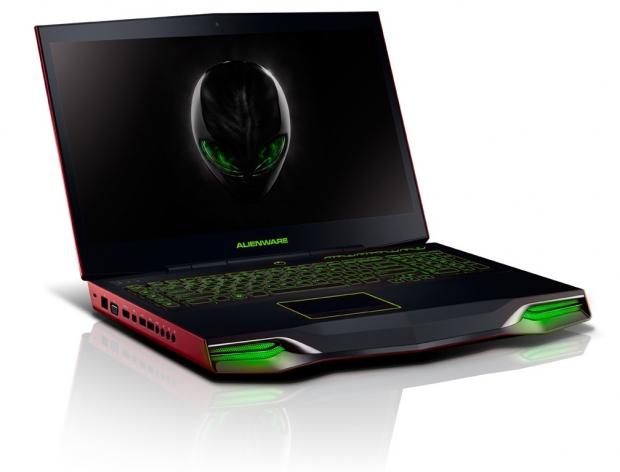 Straight off the bat we know of a couple notebooks from Alienware sporting options for this new powerhouse mobile GPU in the M18x (boasting up to two of these monsters in SLI!) and M17x, as well as Clevo's P170HM and P270WM models. Inevitably many more notebook manufacturers will be suiting up select models with it for release any time now.
Related Tags