Crysis 2 DX11 patch coming June 27
Crysis 2 gets DX11 patch in just under a week.

Published Wed, Jun 22 2011 7:55 PM CDT
|
Updated Tue, Nov 3 2020 12:31 PM CST
Just in time to make Crysis 2 relevant again, the DX11 patch is coming June 27. MyCrysis reveals that both the DX11-enabling 1.9 patch will also include the "High Res Texture packages" and will be available on Monday, June 27. The patch includes hardware tessellation support, which DX11 players will have to download. In order to see these spruced up textures, users will require 1GB of VRAM and a 64-bit OS.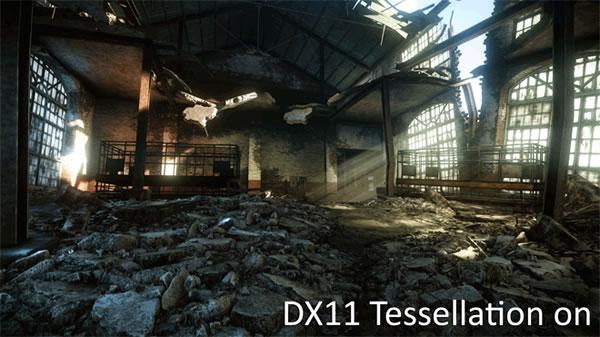 The official change log is looking good;
Added Contact Shadows
Added DX11 benchmark level
Added DX11 support for Crysis 2 (the following features only work when downloading the optional DX11 package here):
Tessellation + Displacement Mapping
High Quality HDR Motion Blur
Realistic Shadows with Variable Penumbra
Sprite Based Bokeh Depth of Field
Parallax Occlusion Mapping
Particles Motion Blur, Shadows and Art Updates
Water Rendering improvements and using Tessellation + Displacement Mapping
Added Realtime Local Reflections
Related Tags