Acer intro Aspire Ethos notebook PCs, puts entertainment into the palm of your hand
Acer intro Aspire Ethos range of notebooks.

Published Thu, Jun 16 2011 8:42 AM CDT
|
Updated Tue, Nov 3 2020 12:31 PM CST
Acer today introduce two new top-of-the-line multimedia notebook PC lines for both the US and Canada. The new Acer Aspire Ethos AS8951G and AS5951G are designed to deliver an unparalleled high-definition personal theatre experience for a wide range of activities, including graphics-intensive gaming, video streaming and enjoying high-definition DVDs, photography or videos.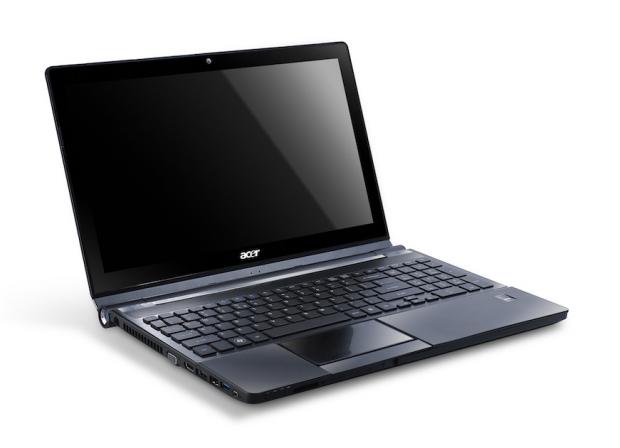 The new Ethos-branded notebooks feature edge-to-edge frameless displays available in two sizes. Firstly, the Acer Aspire Ethos AS8951G includes an 18.4-inch full HD widescreen (1920x1080) display whilst the AS5951G includes a 15.6-inch HD widescreen (1366x768) display. The Ethos notebooks can be configured with Blu-ray drives or just the standard DVD optical drive while the screens included are scratch-resistant due to Corning Gorilla glass display tech.
The Ethos 8951G includes Acer CineSurround with five Dolby-tuned built-in speakers and Acer Tuba CineBass subwoofer supporting low-frequency effects and vibrant audio for the ultimate movie and music enjoyment. The Aspire Ethos 5951G sports True 5.1-channel surround sound output, two built-in stereo speakers as well as Acer Tuba CineBass booster.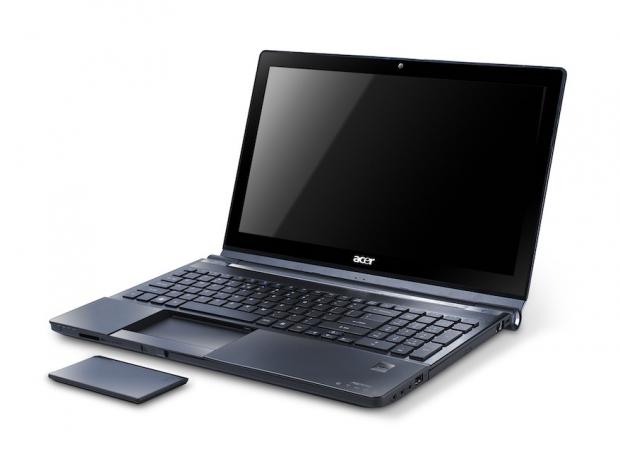 The new Ethos line feature a large detachable touchpad that can be removed and used as a remote control. Whilst used a remote control users can control their music, movies or a slide show from across the room or the comfort of their lounge. It includes LED buttons that can launch music and videos and the remote can be used both vertically and horizontally. The backlit chiclet style keyboard makes it easy to navigate in low-light conditions.
The Aspire Ethos also features InstantOn Arcade Key which allows a fast-boot, allowing consumers to watch movies, play music and photos at the touch of a button without waiting for the entire PC to start up.
Depending on the configuration options, consumers will find the Ethos powered by Intel's 2nd generation Core i7 or Core i5 processor, up to 16GB of ram and an NVIDIA GeForce GT 555M with 2GB of dedicated DDR3 VRAM. The Ethos is also designed to impress with a "Black Tuxedo Design" (what a name!) which portrays sophistication with an all-black look. Also styled with a brushed aluminium magnesium alloy cover with a hairline finish, it oozes style from all angles.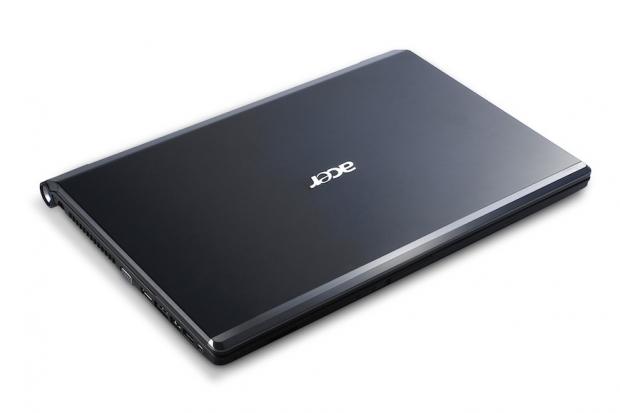 Ethos also includes PowerSmart long-life battery which ensures prolonged battery performance over longer periods of time. Conventional batteries start to fade after 300 charge cycles, not the Ethos. The new battery with the long cycle life formula can retain 80-percent capacity for over 1,000 charge cycles (roughly four years of charges) which is three times more than traditional notebook batteries.
Featuring USB3.0 ports, which even allow the charging of USB-based devices when the notebook is asleep, in hibernation mode or even when the Ethos is completely turned off. HDD sizes range from 500GB to 1.5TB which provides more than enough space for high-definition video, music or the latest AAA games. Finishing off the Ethos we have a Firewire port, a combo USB/eSATA port, 1.3-megapixel HD webcam and a bio-protection fingerprint reader which not only prevents unauthorized use of the PC but also creates a secret hideout, James Bond/Batman style coolness to your already stylish notebook.
Lastly, pricing. The Acer Aspire Ethos AS5951G has a US MSRP of $1399, in Canada, MSRPs start at $1,199 CAD dependant on configuration. In the US, the Acer Aspire Ethos AS8951G has an MSRP of $1,599 whilst Canadian MSRPs start at $1, 499 again depending on configuration. All models will be available this week at leading retailers.
Related Tags