Doom 4 multiplayer locked at 60fps, single player gets 30fps
Doom 4 multiplayer locked at 60fps, thanks RAGE.

Published Tue, Jun 14 2011 9:40 PM CDT
|
Updated Tue, Nov 3 2020 12:31 PM CST
John Carmack, the id Software god himself has revealed that once RAGE is completed, the core tech team behind it will focus their entire energies on Doom 4. Whilst Doom 4's single player is said to have a single player frame rate limit of 30fps, this is to allow "30 demons crawling all over" to keep the frame rate steady. Multiplayer however, gets bumped up to 60fps which should be a standard in multiplayer gaming in my opinion.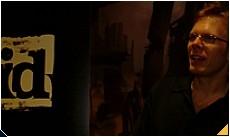 John has been quoted saying:
As soon as Rage ships, the core tech team moves over to start making things happen on the Doom 4 project. There's me and the systems programmer types that have been on Rage for so long. We're going to move over to the Doom team and a lot of resources are going to migrate over there. The only thing I've really talked about on Doom 4, technology-wise, is that we did make the decision that...well, my biggest pride and joy about Rage is that I won the fight for 60 frames per second on there, but it involves significant trade-offs.
The trade offs were worth it as there aren't many enemies on screen at once. John elaborates:
You can't have 30 guys crawling all over you at 60 frames per second at this graphics technology level because it's painful. It's a lot of effort to do that. But, we did make the call that for Doom 4, the single-player is going to go 30 frames per second on the consoles. So we can have 30 demons crawling all over you on there. But the multiplayer is still going to be 60 frames per second, so it has the quality feel that Rage has.
Related Tags