Lian Li have attack of confusion and switch mobo IO to front of case with PC-100
Getting very creative with new engineering and designs.

Published Thu, Jun 2 2011 10:48 PM CDT
|
Updated Tue, Nov 3 2020 12:31 PM CST
COMPUTEX Taipei 2011 -
Lian Li has always been known for being creative and coming out with some weird and whacky case designs in previous years at Computex.
This year the strangeness comes in the form of what is going on inside the case. With the upcoming PC-100, the folks at Lian Li have reversed the motherboard around so that the rear IO ports are actually at the front of the case. This means you get very easy access to the IO and lessen the need to have as many cables inside your case such as USB extension cables for instance.
Next up there is the PC-90 which has some rather impressive engineering. It is a mid-tower case that wait for it, can support not only EATX but also HPTX motherboards. I think this is the first time we have seen a mid-tower case that can fit large GIGABYTE EATX mobos and dual socket boards such as the EVGA SR-2.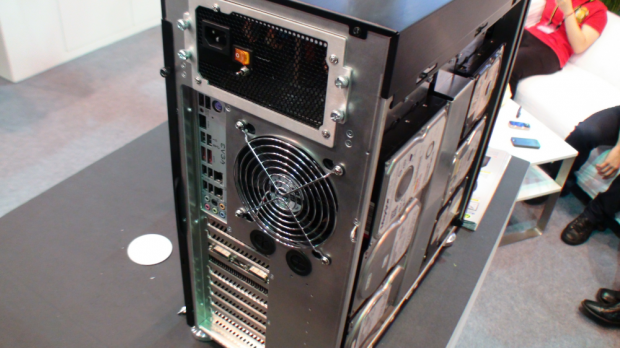 Not only that but Lian Li has been playing around with how hard drives are mounted in the case and in the PC-100 and PC-90, they are mounted vertically on the side of the case which is said to aid in airflow through the front to back of the case.
Related Tags