BitFenix go electronic with fan controller that works on your smartphone
Many ways to control and monitor your PC from anywhere.

Published Thu, Jun 2 2011 9:44 PM CDT
|
Updated Tue, Nov 3 2020 12:31 PM CST
COMPUTEX Taipei 2011 -
Yesterday we also stopped by the BitFenix meeting rooms to check out their latest wares. As with many companies, we work closely with BitFenix and we had no idea they would be showing what we saw. Let me tell you a bit about it.
First up we got a look at the new high performance Spectre 2 Pro fans which offer a new ridged fan design with impressive airflow for maximum case cooling. What was super exciting to see though was BitFenix' entry into electronic devices - no longer are we just seeing cases and cooling fans, they are expanding.
Later this year you will see the introduction of the Recon thermal control device, which will sit at the front of your case and take up two front drive bays. This is a black passive LCD touch screen device that allows you to monitor temperatures and adjust fan speeds with the touch of your finger. The device has six channels each at 30 watts which should be plenty even for those who want to hook up pumps and radiators.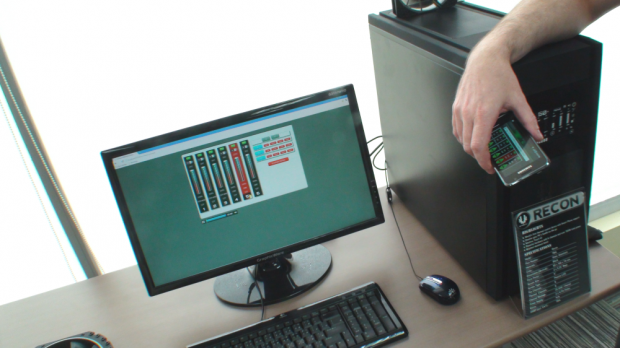 What is super cool is that BitFenix has taken things a step further and allowed web based monitoring and adjustments to fan speeds from your browser. And we are not just talking the browser on your PC, but anywhere in the world as long as you have an internet connection. And since it is web based, it means you can adjust fan speeds etc from your phone. I have to admit these was a cool demo and something innovative for once - it was super cool to see "One Take" David in the video above adjusting fan speeds from his smartphone.
Related Tags