Kid sells kidney for iPad 2, no, seriously...
Kid sells kidney for iPad 2, regrets it.

Published Thu, Jun 2 2011 8:35 PM CDT
|
Updated Tue, Nov 3 2020 12:31 PM CST
Some people want an iPad 2 real bad, but this kid takes the word "want" to an entirely new level. A 17 year-old boy in the Anhui province in China has sold one of his kidneys for 22,000 yuan ($3,400) so that he could run out (or maybe limp after the surgery) and get an Apple iPad 2. The boy got the idea from an online advertisement offering cash to anyone who is prepared to become an organ donor.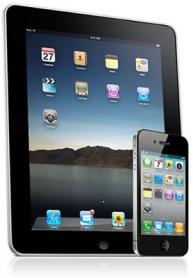 Of course, he has expressed regret from his actions especially after his health has deteriorated after his kidney was removed. He told Shenzhen TV "I wanted to buy an iPad 2 but could not afford it, a broker contacted me on the Internet and said he could help me sell one kidney for 20,000 yuan." In China, trading organs online is common practice, even if it's against the Government and their attempt to stop it from happening.
The boy and the broker arranged the procedure without his parents knowing and he underwent surgery at a Chenzhou hospital in the neighboring Hunan province. After he turned up home
three days later
sporting a new notebook and the flashy iPad 2, his mother forced him to explain how he was able to afford such luxuries. Once she was made aware of what happened she immediately notified the police. Since then they have been unable to contact the three men as all of their mobiles were turned off.
His mother has said "When he came back, he had a laptop and a new Apple handset, I wanted to know how he got so much money and he finally confessed that he had sold one of his kidneys." But that's not all, it has also been revealed that the hospital where the boy had the surgery was not qualified to perform the procedure.
Wow.
Related Tags