Call of Duty Elite, digital platform monthly subscription service for Call of Duty announced
Call of Duty Elite announced, monthly subscription-based model.

Published Tue, May 31 2011 1:01 AM CDT
|
Updated Tue, Nov 3 2020 12:31 PM CST
If $60 per recycled game wasn't enough, Activision Blizzard are launching an online service dubbed Call of Duty Elite that will work with the next outing in the COD universe, Modern Warfare 3 as well as future installments of the game. The monthly subscription fee will let users gain access to extra content that won't be available on discs sold in stores, including downloadable map packs that give new levels to play.
Activision hasn't announced the cost of the Elite service, but it's expected to be at the $8 per month level, which isn't too bad and would sit side by side with the pricing of a Netflix account for example. Another feature of the Elite monthly cost will be tools available to the player in the form of analyzing performance within the game, such as stats on which weapons have been the most successful in killing enemies.
This service and associated news comes a week early of E3 in LA next week and in a market flooded with expensive games and yearly replacements of the game, could spell an end to the COD dominance. Considering that Call of Duty is strongest on the Xbox 360, consider the up-front cost of the game - $60. $9.99 subscription for Xbox Live as well as $8 (or so) per month for the Elite service. That's a fair bit to swallow if it just includes some extra maps.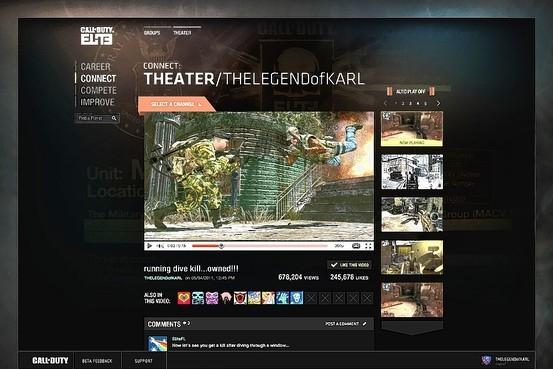 Is this a sign of quick milking before the Battlefield 3 comes out and whips up some COD-flavored soup? Time will tell, but this news is huge for Call of Duty fans.
Related Tags