Fable 3 dev: Used-game sales hurt industry more than piracy, say what!
Used-game sales hurting industry more than piracy?

Published Thu, May 19 2011 9:09 PM CDT
|
Updated Tue, Nov 3 2020 12:31 PM CST
Developers have complained for the longest time that piracy is the number one killer in sale numbers but it is now looking like the used-game sales could be an even bigger problem. Fable III designer Mike West says that the sale of second-hand Xbox 360 games costs the developer more than piracy on PC.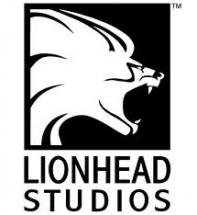 He elaborates by saying:
Piracy these days on PC is probably less problematic than second-hand sales on the Xbox, I've been working on PC games for many years and piracy is always a problem. There are a lot of honest people out there as well, and if they like your game they'll buy it. The pirates, whatever you do on whatever system, they will crack it. It might take no time... I think the longest it's taken to happen is two days. Someone will crack it somewhere and there's not much you can do about it.
Consider the following scenario; developer makes game, brand-new sales they get cut of. Gamer walks in, purchases game - it's buggy, like,
Brink for example
, it'll make a person return the game. The store buys it back at X price and then re-sells it at Y price. Second gamer purchases it at Y price, with the retailer making the profits and the developer not getting any at all.
First gamer could pirate the game for all they know and they wouldn't get a dime. Especially if games are buggy... second gamer could return it and 2 months later a third gamer buys it. By then, various patches and bugs have made the game a better experience, bringing the beta (which most retail games are these days) to a near-final release version. By then, the game could've been resold multiple times and the developer only gets a cut from the first pie.
Cevat Yerli whinge in 3... 2...
Related Tags