Brink made its debut to the world over a week ago now and with the PSN being down at the time - fail number one occurred, Xbox 360 reviews were a bit hard on the game, fail number two occurred. The PC version seemed to be OK, apart from serious frame rate issues (for me at least), FOV issues (console port) but other than that it seemed to be stable. Well, that's what I thought. 5 or so minutes into the game and it's absolutely abysmal FOV (it really is bad) and I get a CTD.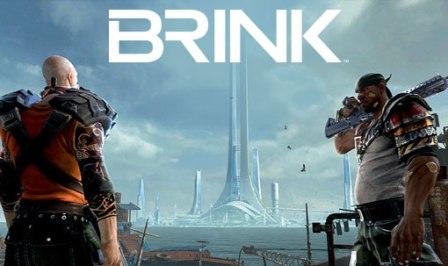 YAY. It was thrilling. Yet another release of a game from a developer where they promise the PC won't get shunted to the side in favor of console releases. I tried tweaking the config, re-downloading my Steam files, downloading the new NVIDIA beta drivers I posted up yesterday but nothing worked. Tried it again last night after I installed the Beta drivers and CTD. This was really pissing me off. I wake up this morning to find "Frustrated Gamer" has e-mailed me with a forwarded e-mail he sent to Kotaku asking them about this issue.
As my readers would know, I'm against console ports and I hate seeing the destruction of the once great PC gaming industry. Sure it's still there, with releases from Valve strong, but from everyone else? Not so good. Splash Damage used id Tech for this game, you would think it would be perfect on PC - wrong. Bethesda have a great track record of PC games too, well, not anymore.
Let's get down to the core issue here. There is an OpenGL issue which ruins the game for any NVIDIA GeForce GTX 400 or 500-series owner, the game has been out for 8 days now and the crash either hard locks systems, crashes to the desktop or just freezes up and requires a CTRL-ALT-DELETE to get out of it. There are many links online with this issue and the biggest one would be the
Splash Damage forums
.
This issue needs to be fixed. Now.
Question time for Splash Damage, Bethesda and NVIDIA. Does anyone at your company have half a brain? Are you telling me that you didn't do rigorous-enough testing to not have this issue arise? Seriously... no one in the beta testing or play-throughs used a 400 or 500-series NVIDIA GPU? NVIDIA didn't work closely with you and notice this issue during testing?
This is happening more and more, we're paying the same amount for the games - we should get the same stability. I understand there are literally trillions of combinations of PC hardware, but 400 and 500-series NVIDIA cards are only ~18 months old.
Developers love to blame piracy for low sales, well when you release a game that doesn't bloody work on popular hardware, what is the excuse then? Oh that's right, you've made the sale, the money is in your account - no need to worry about it. But that's not the issue, the issue is how did this make it to market without testing to find the issue which plagues the two latest series of the most popular GPU manufacturer in the world?
There is no excuse, plain and simple. Disappointing really.