NVIDIA CEO Jen-Hsun Huang says Android tablets will overtake iPad in 30 months, time for a new tattoo?
NVIDIA CEO thinks Android tablets will overtake Apple iPads in 30 months.

Published Tue, May 17 2011 8:56 PM CDT
|
Updated Tue, Nov 3 2020 12:31 PM CST
I've decided, with the power vested in me, that today be renamed "NVIDIA Day". On with the news, NVIDIA co-founder and CEO Jen-Hsun Huang has stated that Android-based tablets (and more specifically, Honeycomb-based tablets) will overtake Apple's iPad in 30 months. The tattoo-clad Huang was quoted at the Reuters Technology Summit saying: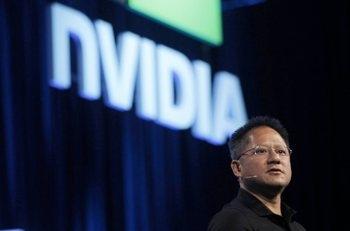 The Android phone took only two and a half years to achieve the momentum that we're talking about. I would expect the same thing on Honeycomb tablets. As a result of so many different parties working together, the first versions tend to be a bit clumsy to roll out. However, as is the nature of these organic industries with very, very large players, you have continuous improvement at a very rapid pace. Everyone recognized the shortcomings of Honeycomb 3.0, jumped in working on Honeycomb 3.1, and if you haven't had a chance to play with it -- it's just delightful.
NVIDIA is cementing their place into the tablet market by releasing very powerful Tegra 2-based tech and their line up for the future is looking nothing short of amazing. Especially after it's named after my favorite superhero, Kal-El. Kal-El is something I typed up a news piece about a few months ago, it will be a quad-core NVIDIA chip that will most likely be called Tegra 3. Kal-El has been sampling for the last three months and might find it's way into products as early as August.
Kal-El has also found itself 10 spots in devices (five major phone companies and five major PC manufacturers), this includes phones, tablets and low-powered laptops.
Related Tags