Google I/O: Springpad, Golf Tour, New York Times Talk Why Chrome Web Store Works
Web apps saw 147% more revenue, 30x usage, awesomeness.
Published Tue, May 10 2011 4:49 PM CDT
|
Updated Tue, Nov 3 2020 12:31 PM CST
Google's Chrome Browser has a growing number of applications available on its web store and it's only logical that Google has devoted an entire schedule block to concentrating on the benefits and capability of a browser that now has 120 million users, and counting. Google gathered representatives of three different companies to tell their success stories regarding their Chrome web apps. First up was Jason Horman Chief Architect of Springpad, the online task tracker.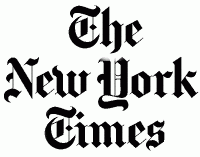 Springpad
is a task application that tracks your tasks, movies, books etc. in order to compile databases for your life. It started off as a website service linked to a mobile application they released a while back. The success of their mobile app in contrast with what Horman described as a service that relied too heavily on the website led Springpad to develop a web app using Chrome. Horman noted how seamless the transition was between mobile and web, and that Chrome facilitated maintaining a similar UX. Springpad doubled its web app users for its first few months in just two months, and has seen a 500% increase in the amount of "saves" since its initial web app launch. 50% of daily time on the app altogether is spent through Chrome, with an average of 30 minutes a day.
Next up was San Francisco-based
World Golf Tour
, responsible for the game of the same name- the largest online Golfing game on the internet. Golf Tour went to chrome looking for new channels of user acquisition. After launching their Chrome app, they've found that Chrome users play their game 23 times more than all of the users on any of the other channels. Also, more importantly, they spend 147% more money than mobile users.
Finally, Andre Behrens, Senior Product Engineer for the New York Times, spoke briefly about the NYT's success on the Chrome front, speaking of the positive user feedback of features like internal customization, unlimited storage, and all the features of Chrome already at their (literally) fingertips.
That was really the overall moral of the three testaments- Chrome has so many inherent benefits to it even before building an app. Consumers trust Google, they trust the Google checkout, and they're used to using internet browsers already. There's no need for the user to open multiple applications when everything is already there in the interface, especially HTML- a damn nifty development tool.
So you heard them- whether you're a startup, or a large company with an endless budget- web apps are a good investment. I'm curious to see how Mozilla, IE, etc will react to such a positive reception to Chrome at this conference.
Related Tags