Google's over-the-air updates are amazing, I love updating my phone without having to use something like iTunes. For Apple users, they can hear about a new firmware being released for their iOS-based device, yet have to be at a computer - plug it in, open iTunes and let it update. Where Android-based users can just do it from their phone - magic, huh?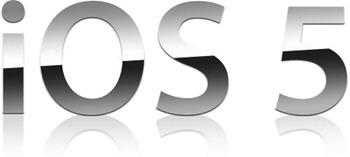 Apple are finally catching up and it seems with iOS 5 there are claims that Verizon users with iOS-based devices might have the opportunity to do updates over-the-air instead of the traditional way I explained above. Right now, theres no news on whether this will extend to other carriers as most iOS updates are pretty large in size - roughly 600MB. Obviously carriers won't want millions upon millions of people downloading massive upgrades every however often.
This is where Wi-Fi networks step in of course, but there is no news for whether the OTA updates can be done via Wi-Fi yet or not.