RIM Announces Two Brand New Smartphones: BlackBerry Bold 9900 & 9930, Now With New OS
RIM releases new Blackberry handsets.

Published Mon, May 2 2011 7:57 PM CDT
|
Updated Tue, Nov 3 2020 12:31 PM CST
RIM are still holding onto the smartphone market and have shown this by debuting a couple of new smartphones that RIM are claiming to be the thinnest and most powerful Blackberry devices yet. The new smartphones are also powered by the new Blackberry 7 OS, the two models? Blackberry Bold 9900 and 9930.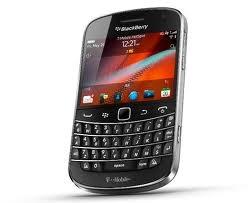 Mike Lazaridis, President and Co-CEO of Research in Motion has said:
The new BlackBerry Bold smartphones and BlackBerry 7 OS are inspired by millions of customers around the world who want the ultimate combination of performance, functionality and style. These fully-loaded and beautifully crafted smartphones offer a highly refined user experience with blazingly fast performance, a brilliant touch screen and an outstanding typing experience.
RIM are stating that the new phones are only 10.5mm-thick and that the materials used on the new smartphones are optimized for quality and durability. Both new Blackberry devices include 1.2GHz processors, use new Liquid Graphics Touch screens, support 4G HSPA+ mobile networks and also NFC technology.
The new Liquid Graphics touchscreen is a key feature of the devices and is powered by Blackberry OS 7, the screen offers responsive touch navigation and is up to scratch with mobile gaming also. RIM is claiming the screen is good for up to 60 frames per second performance for video and also gaming. The screen has a DPI of 287.
The 9900 and 9930 are pretty much identically specced - a 2.8-inch screen with a 640x480 resolution, a QWERTY keyboard (what!) and an optical track pad. They also feature 8GB of on-board storage, a microSD card slot with support for up to 32GB cards and a 5-megapixel rear camera that is capable of recording 720p video. Finally, we have 802.11a/n Wi-Fi and of course, Bluetooth.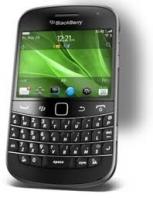 The biggest news is probably the new Blackberry 7 OS, the new OS has improved browsing online, voice-activated searches and the ability to manage a user's personal content separately from their business content. The new browser in the OS supports HTML5 video and other elements.
BlackBerry Bold 9900 and 9930 Specifications:
115 x 66 x 10.5 mm, approximately 130 g
2.8" capacitive touch screen display - VGA (640x480), 287 dpi resolution
Ultra-easy QWERTY keyboard, optical trackpad
1.2 GHz Processor, 768 MB RAM
8 GB on-board memory, plus microSD slot supporting up to 32 GB cards
NFC technology
5.0 MP camera, supports 720p HD video recording
Orientation Sensor (Accelerometer), Digital Compass (Magnetometer), Proximity Sensor
Built-in GPS / aGPS
Dual-Band Wi-Fi - 802.11 b/g/n at 2.4 GHz and 802.11 a/n at 5 GHz
Bluetooth 2.1+EDR support
Wireless Network support:
o 9900: Tri-Band HSPA+, Quad-Band GSM/EDGE
o 9930: Dual-Band CDMA/EV-DO Rev. A, Dual-Band HSPA+, Quad-Band GSM/EDGE
1230 mAh removable, rechargeable battery
BlackBerry 7 OS
* Features OpenGL 2.0 support for developers.
Related Tags