Come To Dolores Park With Capcom 4/23 To Frolic, Tatsumaki Senpyuukyaku
Capcom and Destructoid team up for a day in the park with SF IV, pizza.
Published Fri, Apr 22 2011 10:46 PM CDT
|
Updated Tue, Nov 3 2020 12:31 PM CST
Hey San Franciscoans, if you bother to check your RSS feeds tomorrow when you're hungover from gearing up for the holiday weekend, make sure to swing over to
Dolores Park in San Francisco's Mission District
with your Nintendo 3DS and copy of Street Fighter IV in tow.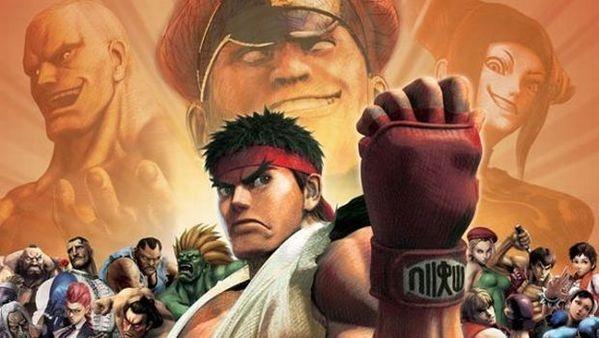 Capcom
and
Destructoid
are teaming up for a day in the park together, with lots of SF IV swag and even SF IV themed pizza! Wait, really? Like pizza in the shape of Blanka's head or something? That's incredible. Full post after the break!
Capcom and Destructoid are getting together this Saturday and taking Super Street Fighter IV 3DS to the streets! Or more specifically, the park! We're all meeting up at Dolores Park (the corner of Dolores St and 20th St) in San Francisco this Saturday (4/23) from 1-2:30PM for some fun casual WiFi matches and Street Pass battles!

Capcom's Joveth Gonzalez, Vince Tran, Greg Moore will be in attendance and they're all expecting a proper beat down from the Street Fighter community! Local Destructoid personalities Max Scoville and Tara Long will also be in attendance and this will be your chance to appear on the Destructoid Show! Plus we got the Mash Tactics crew who will be livestreaming the entire event right from the park.

We'll be giving away some freebies during the meetup and this will be your chance to win a code for the super limited edition M. Bison Level 7 figurine (Stats: Attack 140, Defense 114, Super Bar 3, Ultra Bar 0)! We also have some limited edition Super Street Fighter IV swag and some Mr. Destructoid bobbleheads. Expect some "special" Street Fighter IV-themed pizza and drinks to be provided too.

Don't forget to charge up your 3DS beforehand, bring a beach towel/something to sit on at the park and a jacket to keep yourself warm! Just in case it rains, our backup meeting spot will be at the sixth floor dome of the Westfield Mall downtown San Francisco.

Watch this space and follow @Capcom_Unity or myself on Twitter for any last minute changes. Be sure to let us know if you'll be coming by RSVPing on our Facebook event page too! This even is all about socializing and meeting other gamers. Everyone is welcome to come play Street Fighter IV, do some StreetPassing, or whatever you'd prefer! Come out!
Related Tags