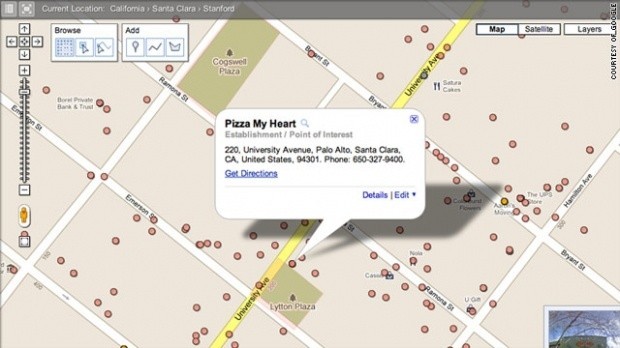 Google's 3-year-old
Map Make
r project, as of today, allows users to create points of interest in the United States and edit them as they see fit. Well, pending Google's eventual (and not guaranteed) approval. Why the three year wait? Evidently Google began its editing program in smaller areas of the world that
necessitated
detailed maps, experimenting to see if their infrastructure could cope with what would be, and will be, an extremely persistent and massive amount of traffic once it would be implemented in the US. With the potential of millions of unique views a day,
someone
has to ensure that thousands of Clownfart Daycare Centers don't just start popping up all over the bible belt (and that's giving most Americans the benefit of the doubt).
The editing process is pretty straightforward: anybody with a Google account can sign in, add a map POI with all of the corresponding information, and even draw a structure or addition to an existing point. For example, if someone were to make a large change to their house, like adding a wing or a helipad or something, you could draw that in. Google has made it so that edits are approved or denied and added to Google Maps (including Street View) within seconds- a pretty impressive feature considering the amount of editing requests that will start pouring in.
I'm sure people will complain about censorship at some point, but c'mon: do you really want Google Maps to be Yelp'd to death? Or 4chan'd into oblivion? There's a time and place for unimpeded internet speech, and it sure as hell shouldn't be a phallic drawing obscuring my train route in the morning. Check out Google's intro video for this new feature: