Optus launches femtocell trial, boosts 3G network with your home internet connection
Optus launches Optus 3G Home Zone.

Published Sun, Apr 10 2011 9:58 PM CDT
|
Updated Tue, Nov 3 2020 12:32 PM CST
Optus has today launched the commercial pilot of femtocell technology which is designed to boost its 3G network coverage and speed with the customer's own fixed-line broadband service at home. Dubbed "Optus 3G Home Zone", the product uses technology built by Alcatel-Lucent, plugs into a fixed internet connection and allows 3G devices like mobiles, tablets and mobile broadband devices to utilise the network to make calls or access the internet within a 30-metre radius.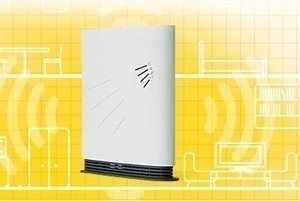 Optus is trialling the technology in multiple cities; Sydney, Brisbane, Wollongong and the Gold Coast. Optus consumer marketing director Gavin Williams has said:
We believe femtocells are an important way of enhancing the customer experience of the Optus Open Network by acting as a wireless gateway into the home or office. The Optus 3G Home Zone will not only personalise the quality of mobile coverage in the home but has the potential to deliver relevant service benefits such as applications for social networking, entertainment and business.
The Optus 3G Home Zone is capable of connecting up to four devices simultaneously, provided that the devices are authorised by the femtocell. Customers are also able to use a portal to authorise access for up to 12 devices. Optus also recommends that the device only be connected to a fixed-line service that has a minimum downstream speed of 1Mbps and a minimum upload stream of 256kbps.
Price wise, the Optus 3G Home Zone ranges from $60 up to $240 depending on whether it is a pre-paid purchase or put on a plan. Customers on plans for existing Optus devices will pay between $5 and $15 per month for the femtocell on a 12-month plan.
Related Tags