Opera Mini Hits 100 Million Users: Sweet!
Opera Mini blazes ahead with 2 biilion daily views and 100 million active monthly users.
Published Fri, Apr 8 2011 3:27 PM CDT
|
Updated Tue, Nov 3 2020 12:32 PM CST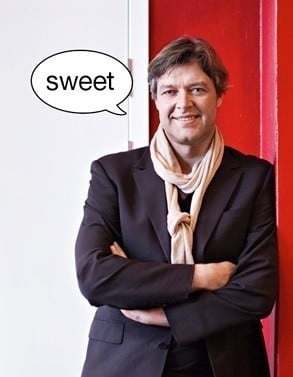 The browser war continues, and it just got mobile.
In a press release yesterday, the Norwegian-based browser Opera announced that their mobile browser had reached 100 million monthly users, with 2 billion daily page views. Two months ago, Opera Software had announced 100 million users
combined
as a combined total for Opera Mini and their other mobile browser, the aptly named Opera Mobile- meaning that Opera Mini's user base has impressively doubled since February this year.
Opera Software boasts "the worlds most used mobile browser" with Opera Mini, a browser that generates faster page views and site loading by compressing as much as 90% of the content prior to loading the page.
Upon hearing the news, CEO Lars Boilesen responded with "Sweeeet!", with 4 E's. Is that a Norweeeegian thing?
Also, the title of the image above when it was sent to me in email format was "100mill.jpg". No reason this can't be fun, right guys?
Opera reaches (another) 100 million users
Oslo, Norway - April 7, 2011

Opera Software today tinkered in its giant statistics machine and found that Opera Mini reached 100 million monthly users in March and two billion daily page views - new peaks for the world's most used mobile browser.

"Sweeeet!" said Lars Boilesen, CEO, Opera Software.

Hold the phone: didn't Opera just announce 100 million mobile users two months ago? They sure did; though that number represented the combined total for both its mobile browsers, Opera Mini and Opera Mobile. Now, Opera Mini has rocketed ahead to 100 million users in its own right.

The number of monthly Opera Mini users across the globe has grown by 11 million since February 2011 and doubled from the 50 million mark celebrated in February 2010.

Opera Mini's twin March milestone, two billion daily page views, already doubles the one billion daily page views achieved in July 2010.

About Opera Mini

The Opera Mini mobile browser works on more than 3000 different mobile phone models, from basic feature phones to high-end smartphones. The unique Opera Mini technology compresses web content by up to 90 percent before sending it to the phone, resulting in faster page loading and lower browsing costs. It shares many features with Opera's browsers for computers, including tabbed browsing, password manager, bookmarks and Speed Dial. Opera Mini is the world's most popular browser and available as a free download from m.opera.com.
About Opera Software ASA

Opera Software ASA has redefined web browsing for PCs, mobile phones and other networked devices. Opera's cross-platform web-browser technology is renowned for its performance, standards compliance and small size, while giving users a faster, safer and more dynamic online experience. Opera Software is headquartered in Oslo, Norway, with offices around the world. The company is listed on the Oslo Stock Exchange under the ticker symbol OPERA. Learn more about Opera at https://www.opera.com/.

Related Tags