Atari greatest hits out for iOS, includes Missile Command, John Connor spotted playing it before the T1000 chased him into oblivion
Atari classics now available for iOS-based devices.

Published Wed, Apr 6 2011 11:33 PM CDT
|
Updated Tue, Nov 3 2020 12:32 PM CST
Atari announced earlier this week that they'd be launching Atari's Greatest Hits, which is a collection of 18 arcade classics and 82 Atari 2600 console games for iOS-based devices. The app is free and includes the original 70's classic, Pong with the other 99 games available through an in-app purchase.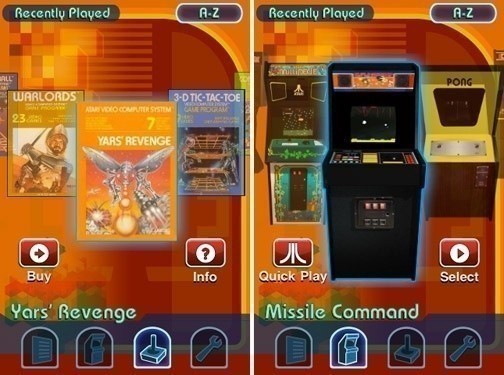 The app runs on iPhones, iPod touches and iPads - the app is the first to support the iCade mini iPad arcade cabinet which is set to launch this June. The game includes access to arcade classics such as Asteroids, Centipede, Millipede, Battlezone, Missile Command, Crystal Castles, and Tempest. Also, users will have access to a selection of Atari 2600 titles like Combat, Adventure, Night Driver, Star Raiders, Outlaw, all the Real Sports titles, and Yars Revenge.
The games come in 99c four-packs that are loosely theme-based, the "Super Breakout Pack" includes Super Breakout, Breakout, Off-the-Wall, and Circus Atari, while the "Tic-Tac-Toe Pack" includes 3D Tic-Tac-Toe, A Game of Concentration, Backgammon, and Brain Games. You also have the option to buy all 100 games for a single $14.99 in-app purchase if you'd like them all at once.
There are also a few games that include support for multiplayer play with other iOS users via Bluetooth.
Related Tags