Earth Defense Force: Insect Armageddon Full of Bugs In A Good Way
EDF: Insect Armageddon releases screenshots to prep for July release on PS3.
Published Mon, Apr 4 2011 6:13 PM CDT
|
Updated Tue, Nov 3 2020 12:32 PM CST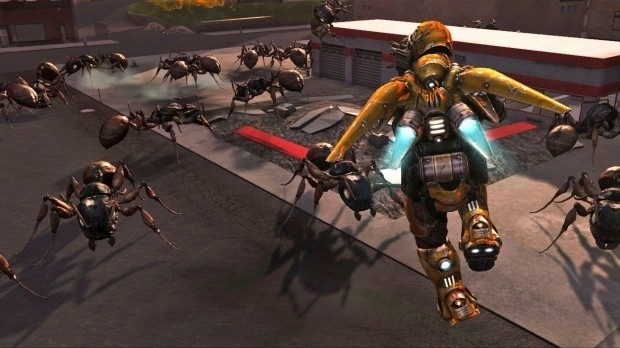 Earth Defense Force: Insect Armageddon will be available for the PS3 for the first time July 5th of this year. Hopefully you're not squeamish at all around bugs, especially gruesomely detailed ones rendered as large as your television- otherwise this might be one to skip.
Vicious Cycles
released screenshots of the upcoming game introducing six very ugly giant insect classes: Wolf Spider, Tick (ew), Black Ant, Wasp, Daddy Long Legs, Bomber Spider, and Mantis. Despite what campy horror movies and the Japanese would have us believe, science and physics preclude building-sized insects from existing- but some of these screen shots made me shudder in revulsion, especially the ticks: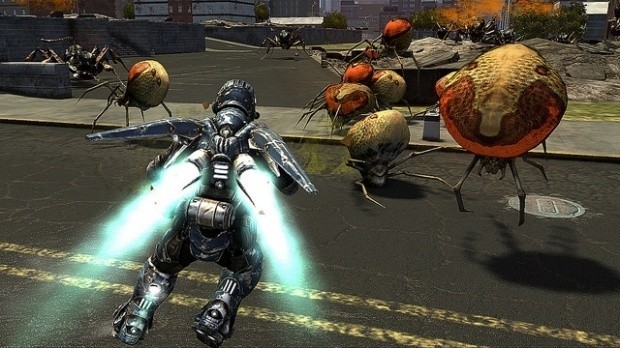 Evidently they try to run at you so they can explode all over you with corrosive acid. Ew ew. EDF: Insect Armageddon boasts the chance to destroy swarms of alien insect creature and classy arcade-style action, with online multiplayer available too! Even if you're an arachnophobe, here's your chance to get back at those creatures that have been tormenting you for years.
EDF
in 3 different titles enjoyed a fair amount of success in Japan, but will now be available in non-import form in a brand-new title for America, and more importantly, PlayStation.
The game will be available for the PS3 for the surprisingly
not-wallet-busting price
of 39.95. Thanks, Vicious Cycle. For more information and disturbing (and potentially skin-crawling) photos, check out the
PlayStation Blog
.
Related Tags