April Fools: Apple Store Playmobil Set Now Available
ThinkGeek posts something we would all pay for, subsequently crushes our dreams.
Published Fri, Apr 1 2011 2:48 PM CDT
|
Updated Tue, Nov 3 2020 12:32 PM CST

This is a good one. What appeared to be just another product listing on
ThinkGeek
turned out to be a bittersweet April Fool's prank. Bittersweet, because a lot of us would probably shell out the $180 for the entire Playmobil Apple Store set, including Line expansion.
ThinkGeek really went all out on this one, going so far to create miniature Wozniak on a Segway and miniature Steve Jobs giving the iPad 2 keynote. The sales floor is also suitably accessorized with miniature iPhones and iPads.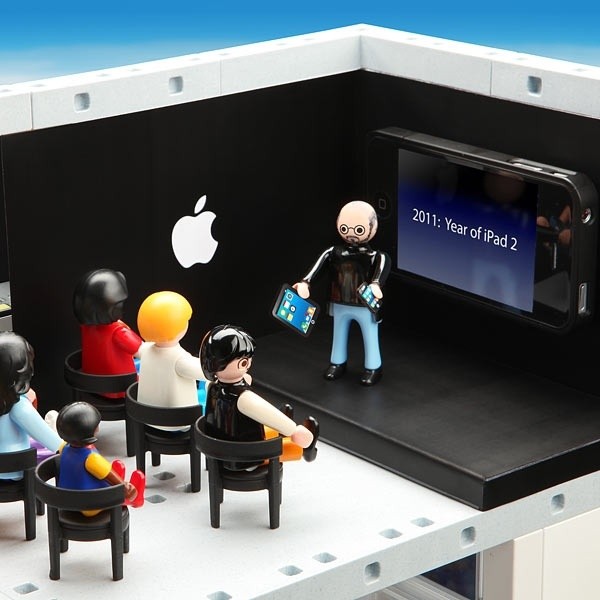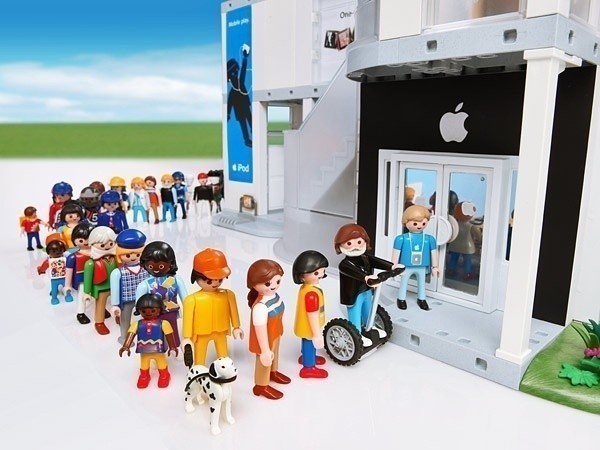 If you watched the promotional video first, you were alerted to the nature of the prank (if not from anything else, than the professional titles like "Squinty Bastard". Otherwise, you probably got very excited and pressed BUY NOW, only to be redirected to the "GOTCHA!" page where you promptly felt very sad and alone in the universe. Then again, my personal experience may not be the rule for everyone else.
Favorite quotes:
You'll forget that you're actually playing with something, and not inside an actual Apple Store!
We finally figured out a way to create lifelong customers literally moments after they begin to walk.
Visit the site
to check out their photo reel as well as the links to past 4/1 product pranks.
Related Tags