Australian iPad 2 pricing announced - launches on Friday!
Apple iPad 2 to launch this Friday at 5pm.

Published Tue, Mar 22 2011 7:00 PM CDT
|
Updated Tue, Nov 3 2020 12:32 PM CST
Apple have finally confirmed some suspicions people had on the Australian pricing of the soon-to-be released iPad 2, it seems to be slightly cheaper than the original launch last year which is a good thing.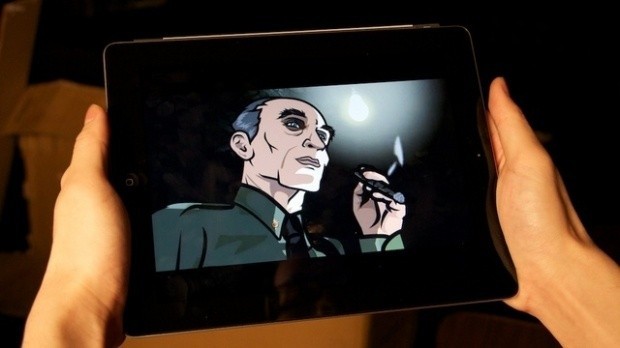 The iPad 2 is set to go on sale this Friday (but strangely at 5pm...) regardless of timezone or city. A breakdown of pricing is below.

MC769X/A iPad 2 Black 16GB - Wi-Fi $579.00
MC773X/A iPad 2 Black 16GB - Wi-Fi + 3G $729.00
MC770X/A iPad 2 Black 32GB - Wi-Fi $689.00
MC774X/A iPad 2 Black 32GB - Wi-Fi + 3G $839.00
MC916X/A iPad 2 Black 64GB - Wi-Fi $799.00
MC775X/A iPad 2 Black 64GB - Wi-Fi + 3G $949.00

MC979X/A iPad 2 White 16GB - Wi-Fi $579.00
MC982X/A iPad 2 White 16GB - Wi-Fi + 3G $729.00
MC980X/A iPad 2 White 32GB - Wi-Fi $689.00
MC983X/A iPad 2 White 32GB - Wi-Fi + 3G $839.00
MC981X/A iPad 2 White 64GB - Wi-Fi $799.00
MC984X/A iPad 2 White 64GB - Wi-Fi + 3G $949.00

MC947ZM/A iPad 2 Smart Cover - Leather Black $79.00
MC952ZM/A iPad 2 Smart Cover - Leather Cream $79.00
MC949ZM/A iPad 2 Smart Cover - Leather Navy $79.00
MC948ZM/A iPad 2 Smart Cover - Leather Tan $79.00

MC942ZM/A iPad 2 Smart Cover - Polyurethane Blue $45.00
MC944ZM/A iPad 2 Smart Cover - Polyurethane Green $45.00
MC939ZM/A iPad 2 Smart Cover - Polyurethane Grey $45.00
MC945ZM/A iPad 2 Smart Cover - Polyurethane Orange $45.00
MC941ZM/A iPad 2 Smart Cover - Polyurethane Pink $45.00

MC953ZM/A Digital AV Adapter $45.00

Related Tags