NVIDIA GeForce GTX 590 delayed until March 24? NVIDIA use the tears of fanboys to play AMD drinking games
NVIDIA's GeForce GTX 590 delayed by two days, now has a release date of March 24th.

Published Fri, Mar 18 2011 7:17 PM CDT
|
Updated Tue, Nov 3 2020 12:32 PM CST
Rumor has it that NVIDIA has delayed the launch of their dual-GPU GeForce GTX 590 until March 24, a two day delay on the previous release schedule of March 22. I don't know if it's just me, but I've checked my Steam purchase of Crysis 2 today and noticed before posting this news that Crysis 2 will not unlock until March 24.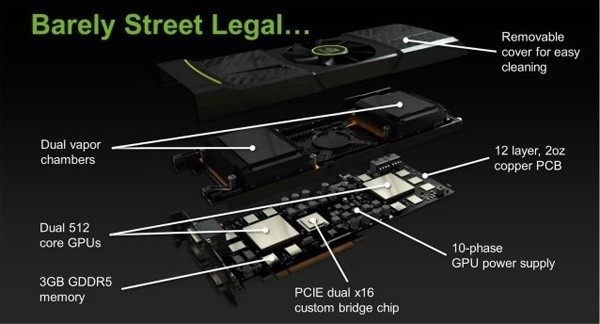 Coincidence? I don't know. But NVIDIA have seemingly delayed the GTX 590 for two days while using this time to collect the tears of fanboys into a few bottles and play AMD drinking games with them. Every time they read an article or piece of news that says "AMD" or "Radeon", they take a shot of your tears. Boom.
Related Tags