Red Bull Launches Very Clever AR Buying Incentive
Red Bull Augmented Racing iOS app allows users to build customized tracks using augmented reality. R.
Published Thu, Mar 17 2011 1:30 PM CDT
|
Updated Tue, Nov 3 2020 12:32 PM CST
The drink that allows most of us to study for exams or keep going despite knocking back four sake bombs in a row has launched a widespread augmented reality marketing campaign for their 12-Packs. Utilizing racing celebrities like Cole Whitt and Kasey Kahne as spokespeople, Red Bull has launched Red Bull Augmented Racing, an iOS app allows you to design a racetrack with all 12 of the cans.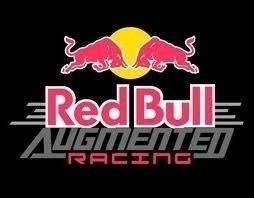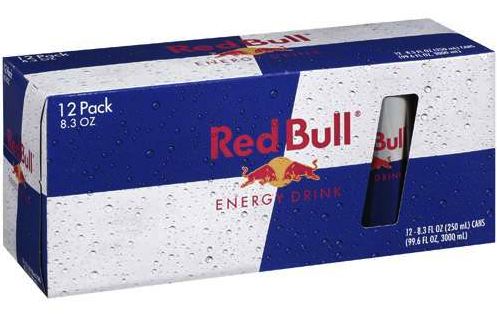 All
the player has to do is find a fairly open space and arrange the 12 Red Bull cans in the shape of what, ideally, is a bird's eye view of a racetrack. With their iPhone, the user loads the Red Bull app and proceeds to "track" the top of each can. The application then creates a racetrack using the relative positions of the cans, which the user can then race and subsequently upload to the Red Bull site and/or Facebook. Players compete by racing for best times in various user-created tracks, including those created by Kahne and Whitt themselves.
For Cole Whitt's promotional video, and more information about the experience including how to download, go
here
.
I'll admit, the "track construction" element is pretty awkward. You need to be prepared to put every can back in the box or plan ahead and do this at a party or study group session where 12 cans of Red Bull would be appreciated and heartily consumed. Despite the logistics, the game interface is actually very engaging- and nothing says "gamer" like the eternal cry for "new maps". Luckily for fans of variety, new tracks are very easy to find.
Augmented Reality promotional campaigns have been around for a few years now- Munich & San Francisco based
metaio GmbH
, an Augmented Reality Solutions Firm, has been involved with a few different interactive marketing tie-ins, including providing the tech for this latest with Red Bull. Metaio's Brendan Scully recently posted an instructional/educational video for the Red Bull Augmented Racing app.
Scully is correct- this really hasn't been done before.
The app uses the formidable metaio AR SDK, which includes natural feature tracking, and was created by
Circ.us
, a digital creative agency based in New York City. Circ.us is an intimidatingly innovative force, specializing in (amongst other things) Augmented Reality Application, Social, and Game development. Their "AR platform of choice" is, unsurprisingly, metaio's SDK, which works very well with the impressive ideation that Circ.us has to offer. Make sure to regularly check their blog updates, as we can continue to expect a lot of great things from them in the future- Circ.us is very good at providing things that haven't been done before.
This type of experience is nothing new to metaio, as their SDK was used in in January of 2010 to create an interactive web-contained game for Adidas. The consumer could use a special pair of tennis shoes to launch an FPS through his or her webcam where the shoe is the weapon and the enemies are Star Wars Storm Troopers inhabiting a wonderfully detailed digital urban environment.
The state of AR could be better- the industry seems mostly concerned with consumer tie-ins and gimmicky AR
business cards
,
greeting cards
, and
gift cards
(lots of cards).
The most successful implementation of AR seems to be in interactive gaming experiences, like
Nintendo's AR Suite
and
Parrot's AR.Drone
. Tablets open up a whole new arena of possibility when it comes to AR experiences- factors such as a bigger screen, a more proportional video feed, and greater accessibility in a touch interface are going to yield wonderful results for augmented reality. I can only imagine what kind of cool stuff we're going to start seeing when AR firms like metaio and creative agencies like Circ.us start taking advantage of tablets like the iPad 2.
SANTA MONICA, CA (March 14, 2011) - We all know Red Bull Gives You Wings. Now, the can also triggers the creation of a digital racetrack. Red Bull Augmented Racing is delivering a first-ever mobile gaming app for iPhone and wifi-enabled iPod Touch that allows players to create their own custom-built digital racetrack using Red Bull cans. "You don't just play the game, you create it," said Brian Vickers, driver of the #83 Red Bull Racing Team Toyota. "This is a new way for fans to further connect with the Red Bull Racing Team and enjoy the race experience on a handset."

YOU "CAN" RACE
This innovative form of game play, where racing comes to life by tracing the cans with your handset camera, is featured on all Red Bull Augmented Racing 8.4 oz 12- Packs, available in both regular and Sugarfree varieties through summer 2011. Fans can race their custom track and share it with friends and family and also upload it for users everywhere to race on.
Using AdvancedSensorFusion, motion data is collected from an iPhone or iPod Touch camera, which identifies visual points of interest and then tracks the movements of those points between each frame of video. Visual recognition of the Red Bull cans is done with the camera using naturalfeatureidentification powered by metaio. The game was developed in conjunction with Circ.us, which is a leader in uncovering remarkable uses for gameplay, animation, 3D and cross-platform creative execution.

LET'S PLAY
Here are the key steps to building and racing a track:

 Download the Red Bull augmented racing game app to an iPhone or iPod
Touch by going to www.redbullusa.com/game.

 Build a track with Red Bull cans by capturing images as you move from can
to can, returning to the first can you captured. Set the cans up on stairs,
table tops, long hallways, etc. - the track design is up to the user.  A thumbnail image will be automatically generated of the track on the handset.
Save it, race it and share it.

 Challenge friends to beat your time. Browse and race thousands of other tracked created by fellow race fans and see real time leader boards.
For more information, please visit https://www.redbullusa.com/game.

For video, photos or additional information including media inquiries, please contact Audrey Adair at 404-983-4964 or audrey.adair@us.redbull.com.
Related Tags