Microsoft begins work on the next-generation Xbox
Microsoft start work on the next-gen Xbox.

Published Tue, Mar 8 2011 6:50 PM CST
|
Updated Tue, Nov 3 2020 12:32 PM CST
I find this one a bit strange, Microsoft are only hiring people
now
for work on the next-gen Xbox? Surely they'd have R&D constantly going before the Xbox 360 was even finished, but anyway, on with the news. Microsoft has reportedly begun recruiting hardware engineers to work on the next-gen console.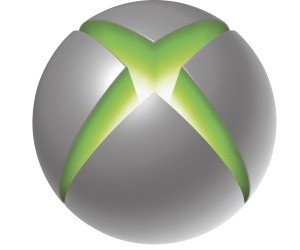 Microsoft have yet to have confirmed the news, but have advertised three job positions on LinkedIn with each position looking for people to work on designing new console architectures. The roles currently being advertised include Graphics Hardware Architect, Senior Architect and Performance Engineer for the Xbox Console Architecture Group and Senior Hardware Design Verification Engineer. Quite the mouthful.
'[The applicant must be] responsible for defining and delivering next-generation console architectures from conception through implementation,' reads one of the adverts, as originally reported by
Eurogamer
.
'The ideal candidate will have been the lead architect and/or implementation lead of a 3D graphics core. The candidate must have taken designs from investigation to end-customer shipment during their career...Our group is involved in product definition from early evaluation all the way through high volume manufacturing.'
All I'd like is a console capable of up to 120fps in all games (which would allow proper 3D) and maybe a new form of Anti-Aliasing. Something that can target say 120fps and when action gets heavy, the AA adapts itself to a lower setting on-the-fly to maintain the high frames. FPS would benefit from this, as single player would maintain high visuals, while multiplayer would maintain high frame rates.
This would filter down to other games such as driving-based games where there's not as much happening on-screen, and would look absolutely gorgeous at 1080p with AA enabled with 120fps.
The next-gen consoles will have to at least be capable of resolutions that next-gen Television sets will bring. 1080p has been here for quite a while and I see that changing in the next ten years, hopefully Microsoft are thinking of this and not boxing themselves into a corner like the 360 has been put into. A console with outputs capable of 1920x1080 yet 90-percent of games render at below 1280x720 (usually 1200x600 or so).
Related Tags