GDC 2011 Wrap Up: Parrot's AR.Drone Flies High
GDC 2011 Parrot AR.Drone showcase, video and photos.
Published Tue, Mar 8 2011 3:12 PM CST
|
Updated Tue, Nov 3 2020 12:32 PM CST
The AR.Drone by Parrot might be the coolest video game ever, if you can even call it that. Imagine for a second that you could take the external camera on your iPhone and fly it around your backyard. Or your neighbor's backyard. Or have it follow you while you're on the 21 Bus going down Market Street in San Francisco. Now make the camera a
bad-ass insectoid quadracopter
. That's the AR.Drone.
While I was checking out 3dvia's 3D game development engine, I couldn't help but notice some reverberating techno dance music. I looked to my left and noticed the following: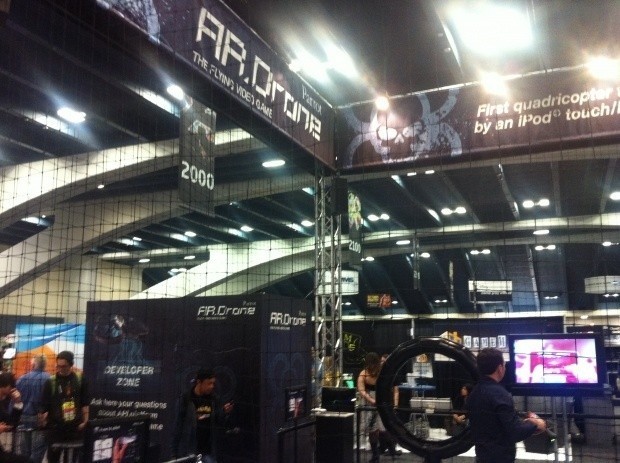 Maybe it was the music, maybe it was the giant cage- I had to go check it out. I had heard a lot about the AR.Drone previously, but never seen it in person. I experience a moment of eager child-like euphoria as I realized there was no line, just spectators, and that I would be able to fly it like one of those annoying kiosk dudes in every mall in America- but I just as soon realized that they weren't allowing attendees to try it out. I spoke to the rep in French for a bit (no big deal) and he explained to me that the Moscone Center wireless was too spotty to let people test it out, and they had the Drone on automatic pilot. Damn you Moscone Center!
Here's a video I shot nonetheless:
Have to say, the AR.Drone flying around while techno music plays, the only hook of which is "BARBARA STREISAND" makes me feel warm and fuzzy inside. There are two models available right now: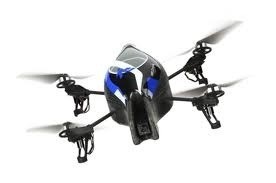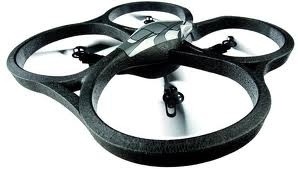 Not only can you fly these to check out those hard to reach spots in your general area and wake up your kids in the morning while you're making coffee downstairs, you can also engage in a 2-player augmented reality game that turns the camera feed of the Drone into a dynamic interactive shooter.
Parrot has also open-sourced their development platform, so feel free to join up and start creating games and levels.
The regular and game apps are available on the Apple App Store
here
, and they run on iPhone, iPad and iPod touch. The models run around $299.99, so save up if you want to enjoy this awesome experience.
More information available
here
Related Tags