From Research Triangle Park, just outside of Raleigh, North Carolina, Lenovo announced today its next generation of ultraportable laptops: The ThinkPad X220 Notebook and the X220 Convertible Tablet PC. Lenovo has given the tech consumer the option of purchasing a super-transforming-ultraportable device with detachable keyboard and trusty pen- or instead, you know, a regular notebook. The X220 is not really that regular however, as it brings along a host of nifty features that will be sure to make 2010's Best-Selling Ultraportable Laptop a surefire success in 2011 (
According to IDC Worlwide Quarterly PC Tracker, February 2011
)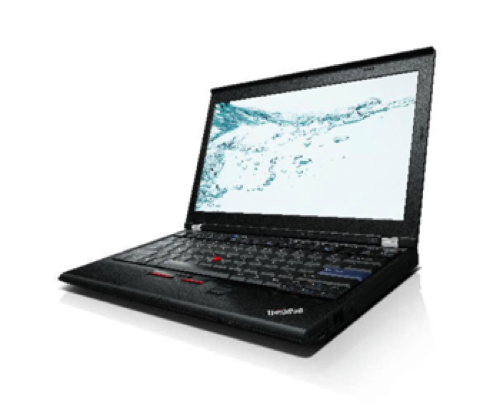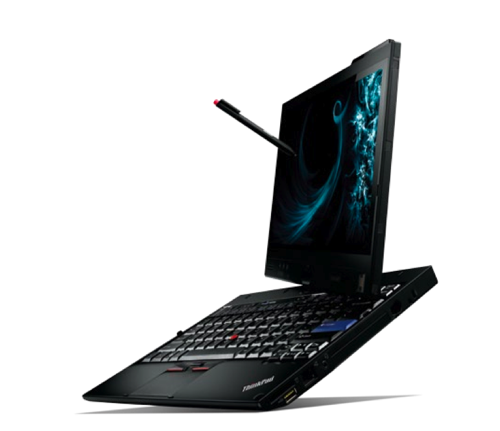 The spec sheets, which we've attached in the gallery at the end of the article, read almost the exact same- Lenovo has outdone their previous efforts in releasing an ultra
ultra
portable product in tandem with their notebook. The X220 Tablet is therefore quite remarkable in that it possesses almost the exact same external and internal hardware features as its less-transformable cousin, the main tradeoff being that the Tablet weighs in almost a pound heavier than its alternate (~3.88 lbs) with maximum 66% the battery life.
If you want the highlights of their similarities instead of trying to extrapolate them from the Data Sheets below, here's an all-star rundown:
-12.5" HD Displays

-720p HD Webcams

-Intel® Integrated HD Graphics

-Up to 320gb Hard Disk or 128gb Solid State Drive

-Ultrabase Multiburner Optical Drive

-Intel® Core™ i7-2620M Processor (2.7GHz, 4MB L3 Cache)

-Windows® 7

-Intel® Centrino® Advanced-N + WiMAX 6250 (Kilmer Peak) 2x2 AGN WiMax/WiFi
From the Horse's Mouth:
"Put simply, The ThinkPad X Series has everything a modern road warrior needs without compromises - low weight, long battery life and high performance," said Dilip Bhatia, vice president, ThinkPad Marketing, Lenovo. "We've refined the mobile computing experience to make it more productive and enjoyable with features like smart PC technologies and enhanced video and voice calling."
Bhatia's eager analysis isn't too far off: both Lenovo models, with their preloaded Skype software in addition to the usual suite of Business applications like MS Office etc, seem like multimedia machines meant for the road, the tracks, and the air. With the HD Cameras and displays, not to mention the Tablet's Corning Gorilla Glass scratch-resistant surface, students and business people alike can travel and not have to fret over lack of time-killers and/or cosmetic damage. The keyboards have improved spill-resistance and
wider drain holes
If the name didn't already sound like a stealth fighter jet, the X220s have both passed
8 MIL-SPEC tests
. For those of you keeping track at home, that is, in fact, shorthand for
Military Specifications
. That's what happens when you make computers in North Carolina, people. You make them tough.
I'll pause here for a moment to throw out a few catchphrases and plugs that I would like to see somewhere other than this article:
Lenovo: Putting the "Warrior" back into "Road Warrior"
and/or
Lenovo: We almost called it, "MadMaX220" ThinkPad X220 Tablet: The touch screen that can resist a Gorilla, but not the other way around.
ThinkPad X220 Tablet: It holds your Pen like its 12.5" HD Display holds your attention. Lenovo: GO TARHEELS!
(It's March in the USA and this press release came from North Carolina)
...
On the semi-permeable membrane that is Business / Studentom, these ThinkPads are touting some pretty useful UI features. I'm already a fan of the Instant Resume Function, an option that allows the user to rest/sleep soundly for up to 99 minutes knowing none of his or her connections have severed. It's like putting dishes that have large chunks of food on them into those new dishwashers: "Are you sure? That's really going to work?" But in this case, "I can actually sleep my device and re-open it over an hour later and that torrent is still downloading?" That function has all sorts of uses, business or pleasure. The Tablet has an option that notifies you if you try to move the tablet without the pen in the holder. Let's hope it's less annoying and far more rewarding than those seatbelt indicators that refuse to silence themselves. Ever (I know you feel me, New Hampshire).
Lenovo has also made sure to make both devices compatible with already-existing ThinkPad hardware, such as universal docking stations and batteries. On that note, Battery boosters can be added to either X220 to dramatically extend the already fairly impressive battery life (considering the size of the CPU): on the Tablet, 9 hours to 15 hours, and on the Notebook, from 16 hours to 24 hours. These things are definitely built with mobility in mind.
I'm certainly looking forward to getting to test one or both of these out, but the rest of you can look forward to their upcoming release in April. The laptop starts at $899, while the Tablet comes in at $1,199. For more information, feel free to visit
Lenovo
or find them on various social media sites (I'll give you a hint: type "Lenovo" into a search field. Anywhere).